In the Toei Kyoto Studio Park, not only enjoying attractions, events, or eating good food are in the list of what our visitors can do.
What better way to remember your day at Toei Kyoto Studio Park than purchasing a cute souvenir from the park to bring back to our home country?
Here you will find many shops displaying the best products dedicated to classic Japan culture and movies.
From Kyoto traditional sweets to movie props, everything you might imagine by coming to a movie village can be purchased at a reasonable price!
I took time to ask the staff of three of our shops and these are their suggestions.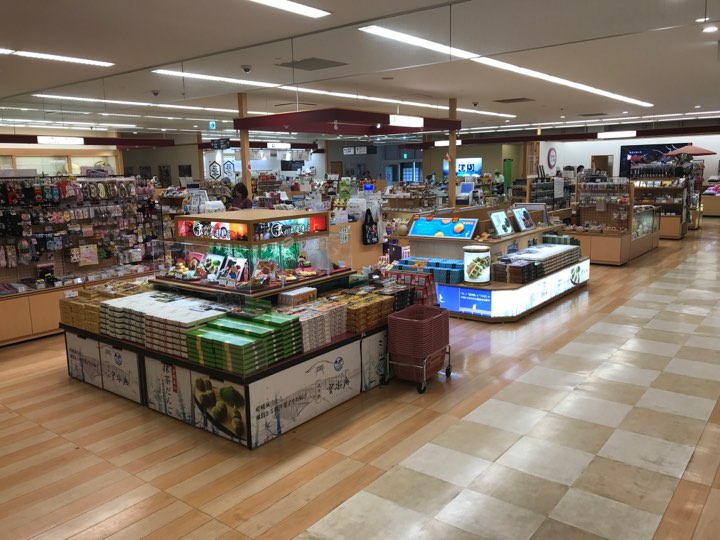 This is the Studio Market, where you can find the widest a lot of small items as well as a huge variety of Kyoto traditional sweets.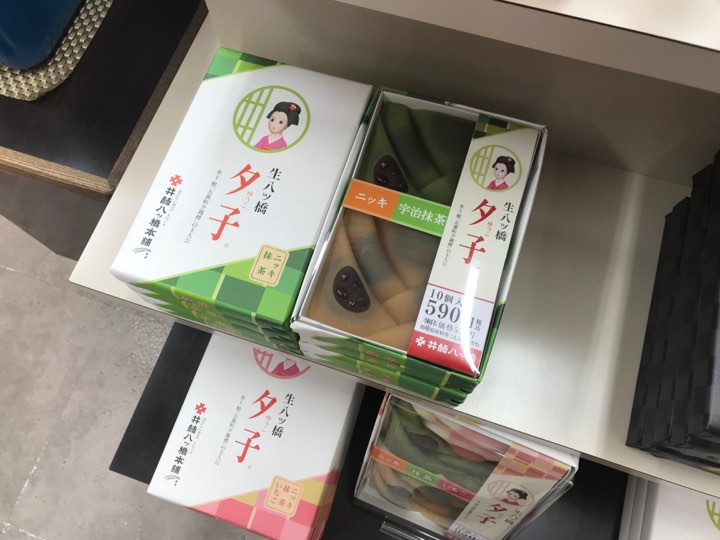 H-san: As many of our sweets are being made with sweets beans, this kind of confectioneries have a taste new to most of people. By eating them you can actually feel the deep tradition that Kyoto workshops put in their products, for everyone from around the world to enjoy.
The most popular sweets among foreigners, especially the one with Matcha taste (green tea).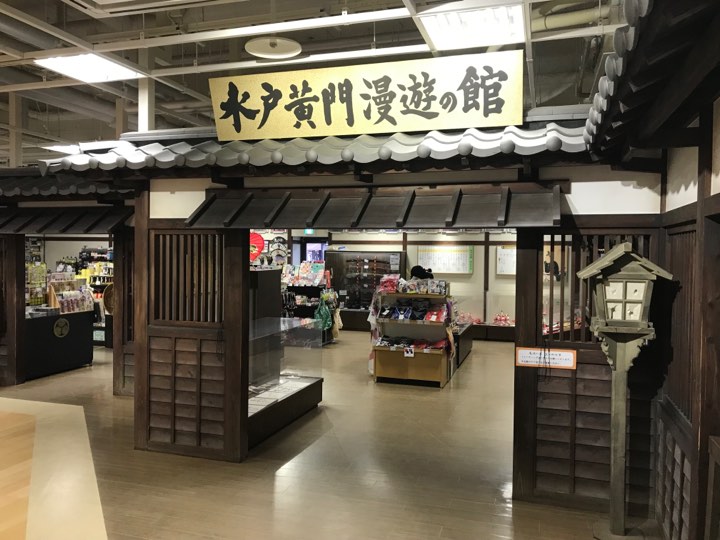 In "The Travels of Mito Komon Hall" our visitors can find the widest range of items and props.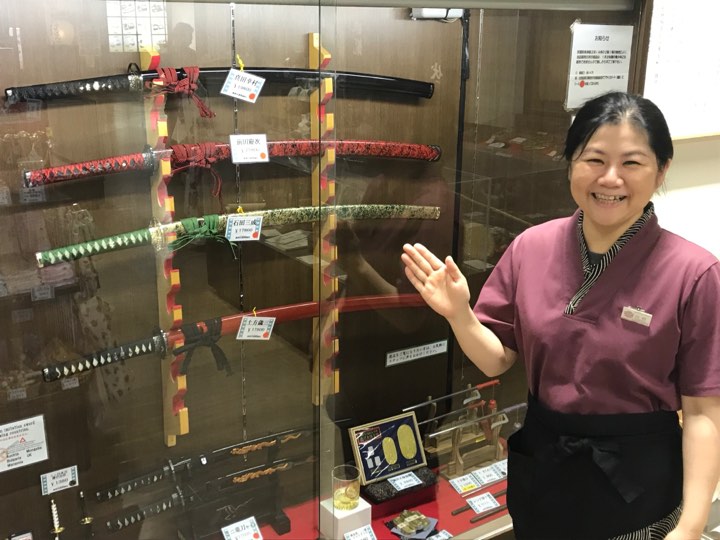 Y-san, said that the Katana is so popular that now there are not enough to display!
The Japanese sword was the main weapon of samurai, who considered them as important as their lives. Nowadays as well, the image of the katana is deeply connected to the image of Japan, and this is why many foreign visitors like them.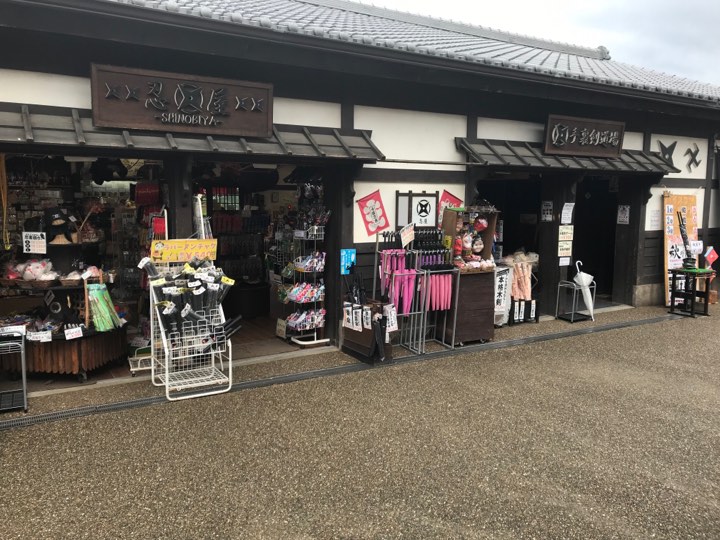 The Ninja Shop "Shinobiya". Here you can find any kind of item and good that has something to do with ninjas, and much more!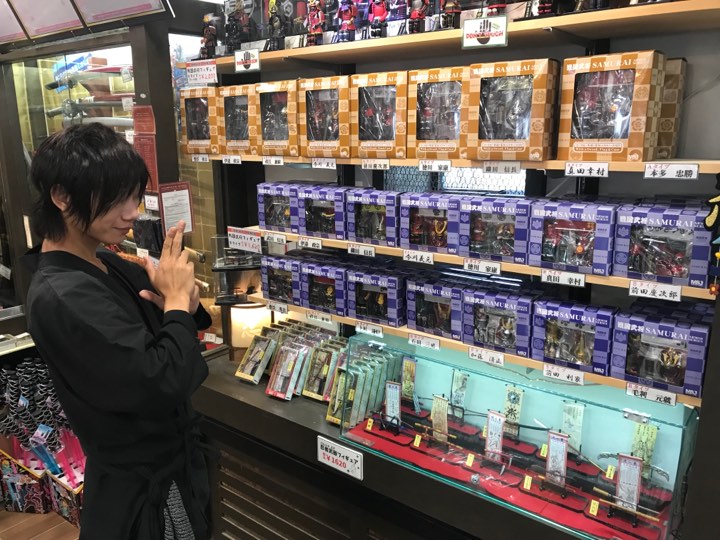 T-san said the armor replicas are very popular among Asian visitors, for them being cool and very reasonable in price.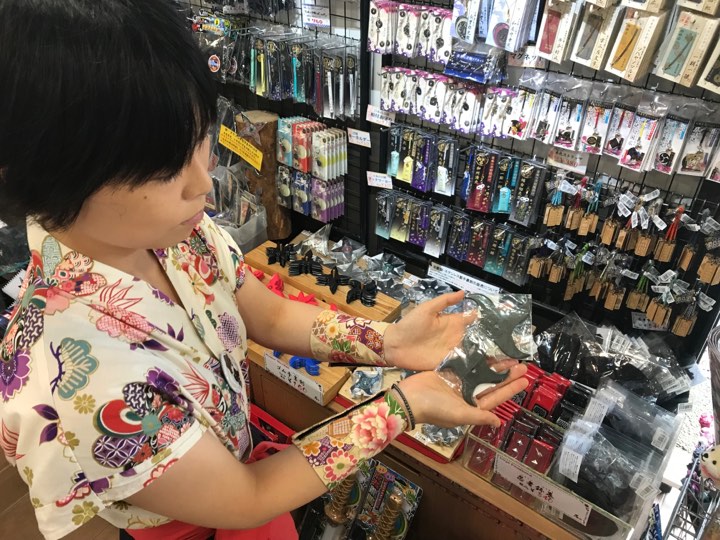 S-san instead showed me the famous Shuriken replicas, very popular among children, especially the ones from America.
Take a look around, and choose what you like the most to bring back as a cool memory of your day in Toei Kyoto Studio Park!