The rainy season keeps on striking Japan with lots of rain and strong wind, but today we had a fairly nice day here at Toei Kyoto Studio Park.
This time we took the chance to do something different.
Who would know about the best places in the Park better than a samurai?
We have asked one of the coolest actors in the Studio Park, Mr. Hirai, about his favorite spots in the entire area, and he was kind enough to bring us to the places he considers a must to visit!
The Samurai House
Modeled on a real ancient Edo Period building, this Samurai House is being used in many films! The secret however is its inner part. There is actually nothing behind that door, and all the shootings of the interiors are made in the Studios nearby! And no problem if you want to use it in different films: just change the name sign, and it will be a totally different location!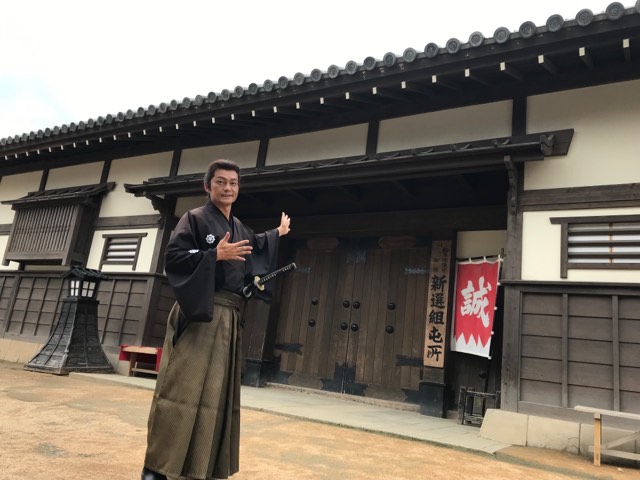 This popular attraction is well known not only for being extremely scary, but because it was built by real professionals who would usually work for movies, building up sets and props! Many secrets lay in this place: one of them is the real origin of the "faces" worn by the spirits you will encounter...But the guess is up to you! And... don't forget to pay your respects to the last room, where a real ghost is said to be dwelling.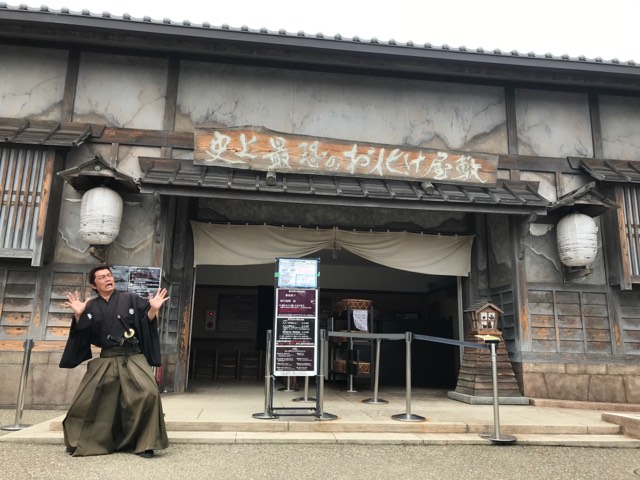 3) Toei Kyoto Studio Park is perfect for your children! But Mr. Hirai, don't you think that roof is too high for children to play?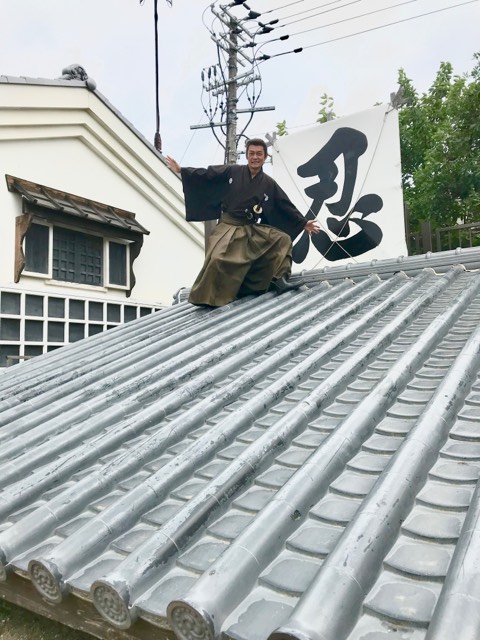 No problem, It is just another movie prop to better enjoy and play as a real ninja!!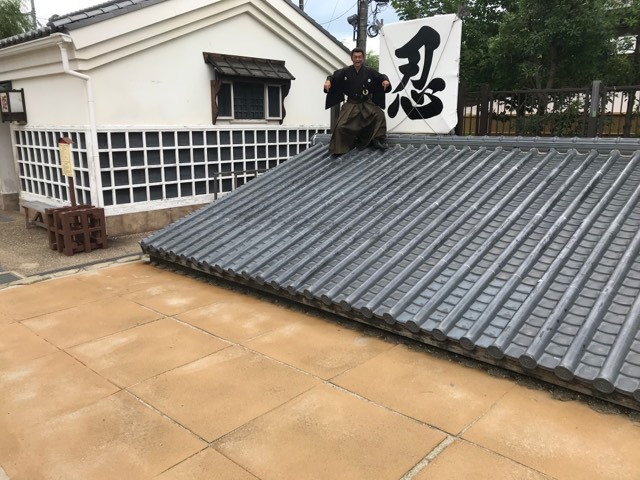 4) The Studio Park God
Modeled from one of the "7 Lucky Gods". Named "Goriyaku Daimyoujin", this God is said to grant wishes for guests that pray in front of him. He appears every 15 minutes at the North-East corner of the Park (in the past, the Ninja show was being held here). Granting wishes every 15 minutes must be a very hard work indeed...!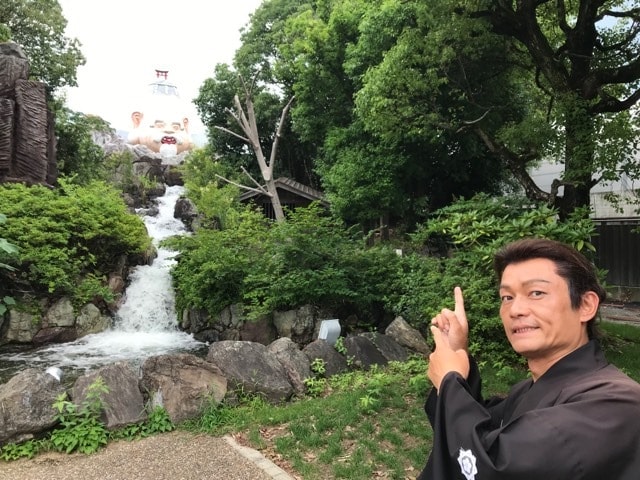 5) The Jizo statues
Jizo is the protector of children and travelers and you can find its statues everywhere in Japan, especially in temples, and along country roads.
Here you can see Mr. Hirai paying homage to one of the Jizo statues.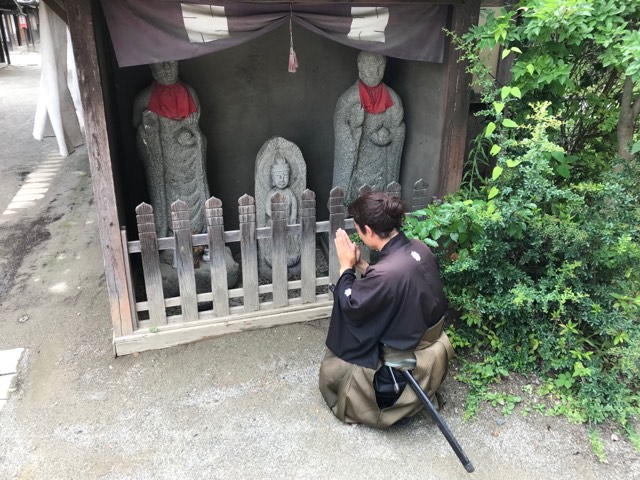 But wait…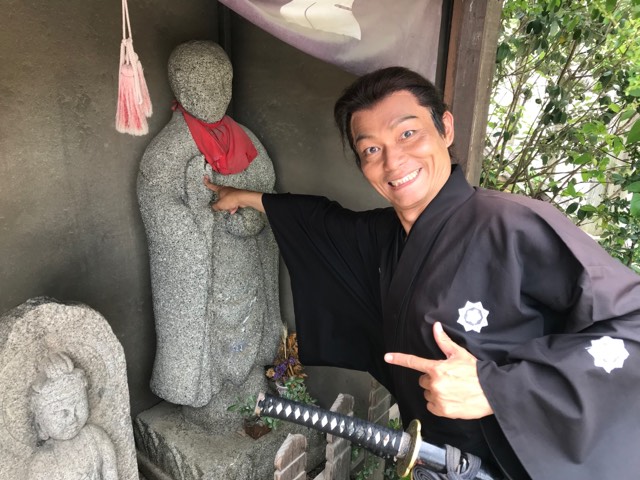 Are you that strong?
Well, of course not! It is just another movie prop! Made of polyester, this statue is very easy to carry, and perfectly resembles an original stone one. The only problem would be the moss, that usually grows on stone statues, but no problem... Movies professional already found the solution: seaweed!!
Surely enough our visitors now will now know where would be better to go to fully enjoy both Japanese culture and movie secrets!
Mr. Hirai will be waiting for your visit and will be more than happy to guide you through the old streets and fascinating atmosphere here at Toei Kyoto Studio Park!