Toei Kyoto Studio Park - Hero Academia Festival
Oct 12 (Sat.), 2019 ~ Jan 13 (Mon. Holiday), 2020
If you are a fan of My Hero Academy, this special collaboration Hero Academia festival is for you! Today we would like to introduce the highlights of the event.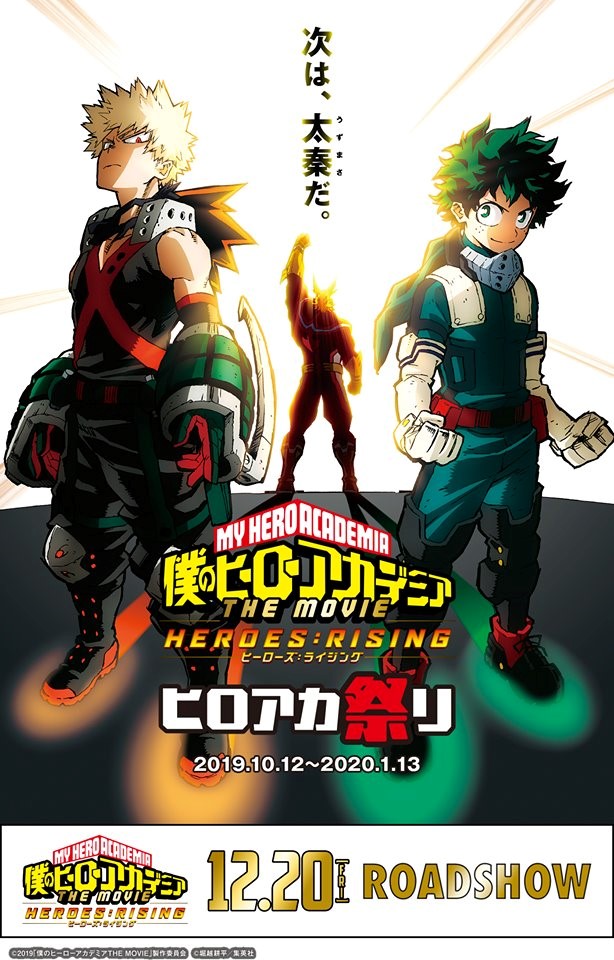 My Hero Academia, serialized on the weekly magazine "Shonen Jump", is now airing its 4th season. Its movie titled "My Hero Academia THE MOVIE: Heroes rising" will be released also. In collaboration with Toei Kyoto Studio Park, special events will be held in the Park. Izuku Midoriya, the main character studying in Yuei High School to become the hero, who protects people from the villains, together with his colleagues will arrive in the Toei Kyoto Studio Park for an exercise. Here in Toei Kyoto Studio Park, you can participate in the same exercise our future heroes do, and you can interact with each hero's superpower. Together with the members of Class A, you will need to hunt down the enemies while solving the mysteries. You will be the one to keep peace and protect from the threat of the villains! This event is not only for fans but can also be enjoyed by families!
<Location> Toei Kyoto Studio Park
<Date> Oct 12 (Sat.) 2019 ~ Jan 13 (Mon. Holiday) 2020
*Admission fee is required.
Adults: 2,400 JPY
Junior High and High School students: 1,400 JPY
Children (above 3 years old) 1,200 JPY
(Prices above will be in place from Oct.1st)
Exclusive My Hero Academia & Toei Kyoto Studio Park Collaboration
Enter the world of Hero Academia through various events.
[Diorama Photo Spot]
In the Studio Park, there will be exhibitions and photo spots that take you into the world of "My Hero Academia". The famous scenes such as entering into the Yuei High School gates are also recreated in a diorama. You can also take pictures in dioramas demonstrating the heroes' superpowers.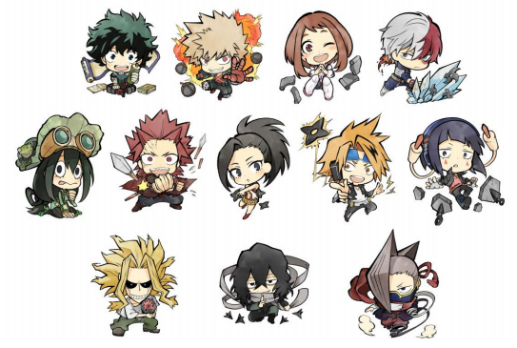 [Scavenger Hunt]
"Yuei High School Emergency Battle Mission" is a special set in the Toei Kyoto Studio Park. This is an orienteering event for families in which you can impersonate the main character and look around for treasures.
Get the participation kit, solve the riddles with the clear A members and find the Villain.
Participation Fee: 600JPY
Prizes(Planned)
[Participation Award]
Hero Card (4 types)
[Clear Incentive]
Tin Badge
Hero Card (Participation Award)
Badge (Clear Incentive)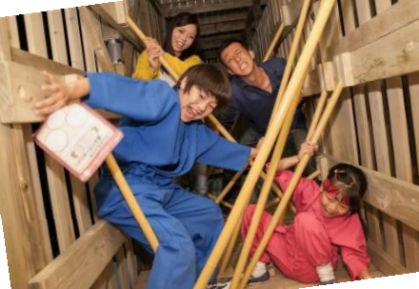 [Collaboration Game]
In collaboration with the 3D Maze Ninja Fortress, a popular attraction in the Studio Park, the new Hero Academia course will open. Collect the stamps hidden in the maze and escape. In addition, another game imitating the Yuei Strength Examination will be available! Original novelty goods will be given to those who take on the challenge.
《3D Maze Hero Academia Ninja Fortress》
Edge Shot Combat Training
Certification Photograph
※The photo is a sample image.
Fee: 600 JPY
Escape from a three-story maze filled with Ninja traps. Collect all stamps and find the exit! With stamps collected you can get a certificate photo!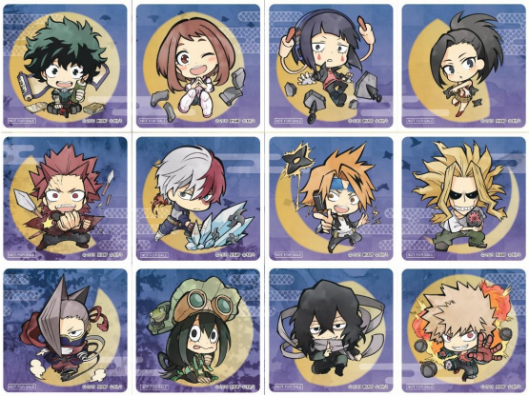 《HERO Omikuji》
Fee: 200 JPY
We have special Omikuji (fortune tickets). Come and check who is your hero for luck!

[Collaboration Food & Goods]
Collaborative foods and beverages inspired by heroes' superpowers will be available in Toei Kyoto Studio Park. There will be Toei Kyoto Studio Park themed Japanese menu items. Please enjoy the Hero Academia original menu. Various goods including exclusive theatrical illustrations or drawings as well as items implementing traditional Kyoto crafts.
Acrylic Figure Stand (1650 JPY)
"Deku's Taiyaki with Anmitsu Jelly"
"Bakugo's Fried Chicken Grenade"
"Ochaco's Japanese Crêpe"
"Todoroki's Ice & Fire Drink"
For each collaboration food, a special coaster will be given as a present! Please come to Toei Kyoto Studio Park and enjoy the Hero Academia Festival!