Studio Market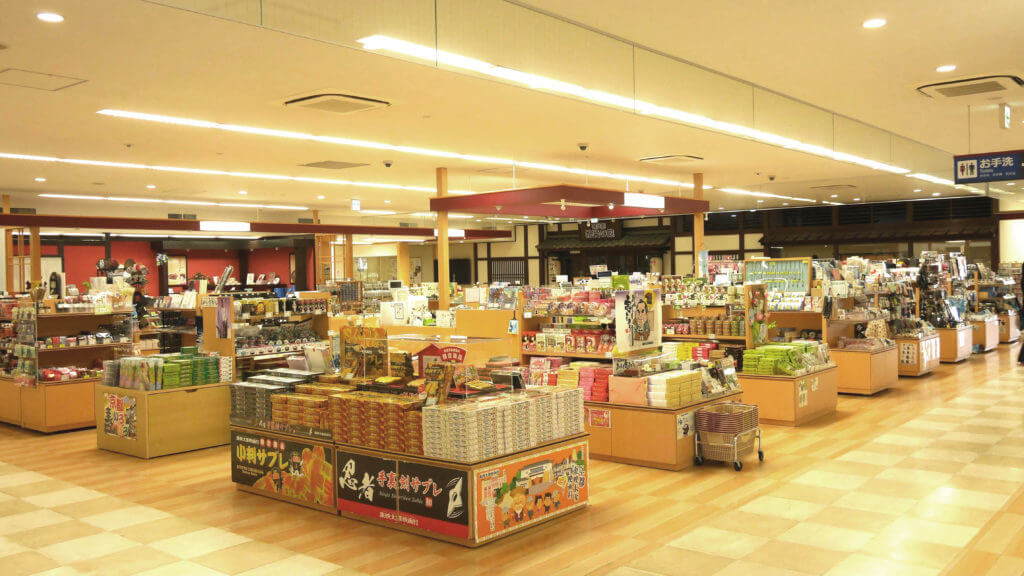 You will find various souvenir shops at our Studio Market. It is the biggest souvenir shop in the Studio Park. In addition to original, and period drama goods, the souvenir shops also offer Kyoto's standard souvenir goods, such as the Yatsuhashi sweets, and Kyoto pickled vegetables.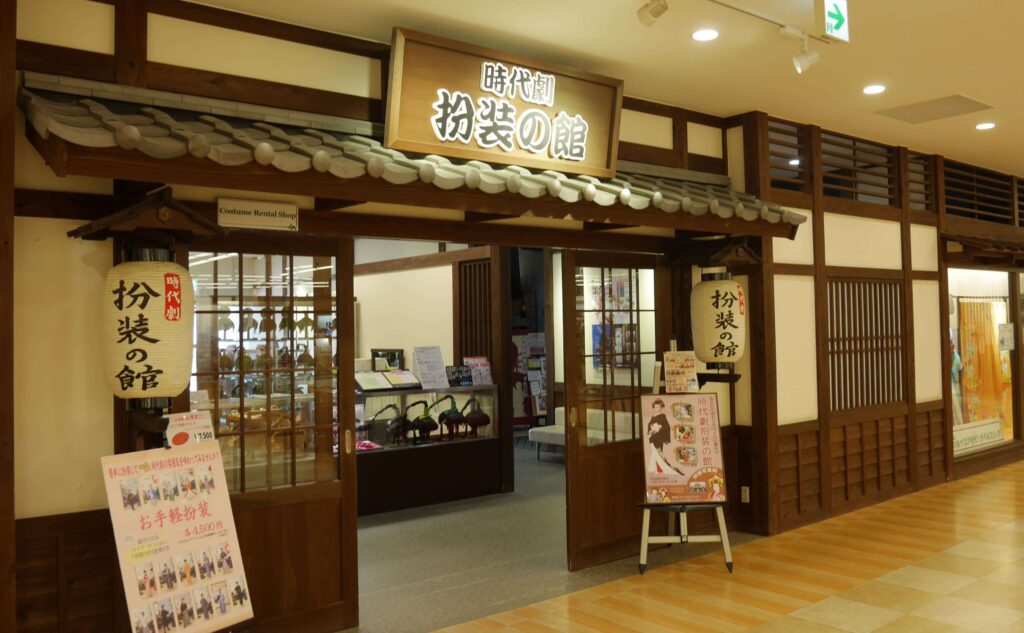 『Costume Rental Shop』
With the help of our professional make-up artists, hair stylists and costume designers, transform into a character, then, take an hour-long stroll around Toei Kyoto Studio Park in full costume! Options include princess, geisha, or any one of the 40 different costumes. In addition, there is the option to have your picture taken by a professional photographer.
Padios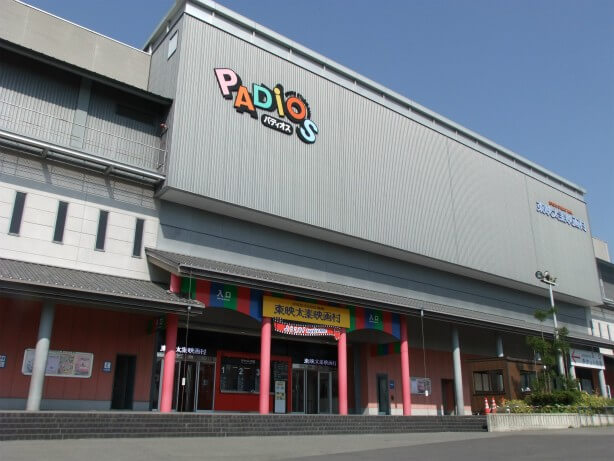 At the Padios, which opened in 1997 as an indoor main entertainment facility, you can enjoy exhibitions, attractions, events, and dining facilities. The name "Padios" originates from the combination of the two words "Park" and "Studio".
| | |
| --- | --- |
| 1F | On this floor you will find "The Travels of Mito Komon Hall", Event Spaces, and Restaurant Chanbara, which has large group seating areas for families and school groups, etc. |
| 2F | Here, on the 2nd floor, we have the "Super Sentai History", dedicated to the famous Super Sentai characters loved by the children. In addition, we have the new Ninja Climbing ―SHINOBORI―" attraction, allowing you to enjoy some sport climbing, 10-meter tall "3D Maze, The Ninja Fort", and others. |
| 3F | [Multi-Purpose Hall] This space is primarily used on Saturdays, Sundays, and public holidays, for super hero shows, such as Super Sentai and Kamen Rider, as well as talk shows, and live shows, etc. |
Plaza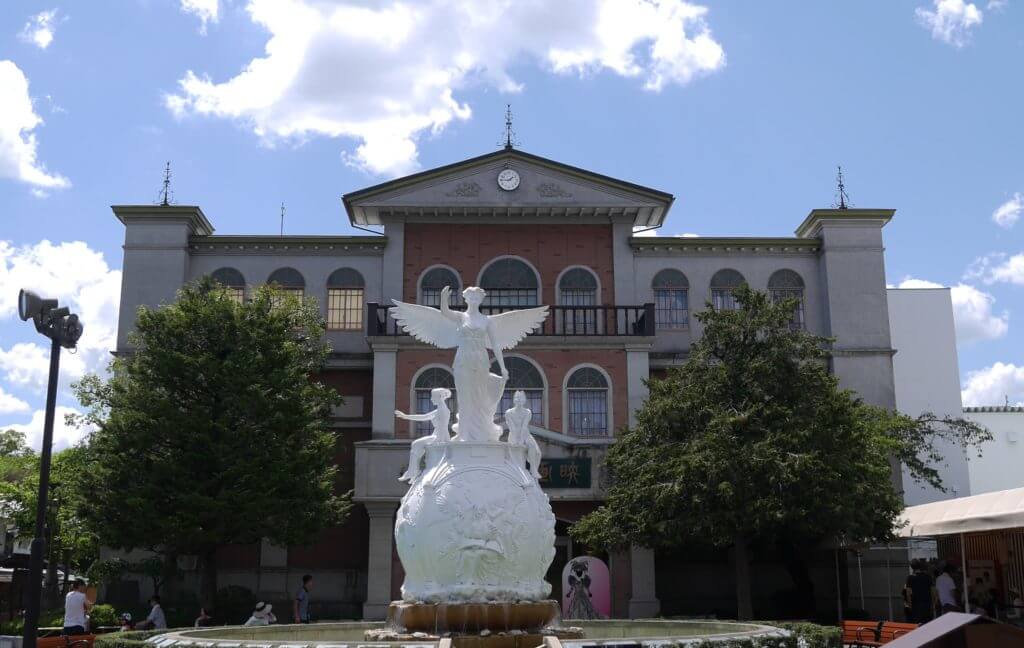 See reliefs of 50 masterpieces of the world adorned around the perimeter of the fountain, where a "Goddess of Cinema Statue" stands in the center. Legend says, when casting a coin into the fountain with your back facing the fountain, a love's heartbeat can be transmitted….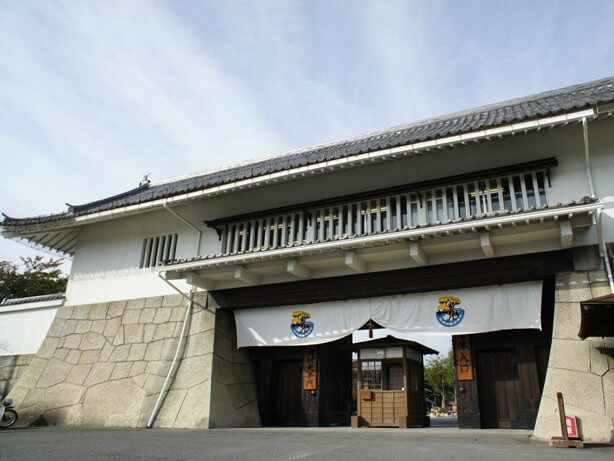 Castle Gate
It is said, the Toei Castle Otemon is considered a symbol of the Studio Park. It is usually used as an entrance for groups, but during shooting it is a grand open set. This castle gate is modeled after the Otemon of Nijo Castle.
Tightrope Crossing Ninja
Since its debut in 1977, this famous Studio Park robot ninja has worked continuously everyday without rest. Just once a year, it changes into a new outfit.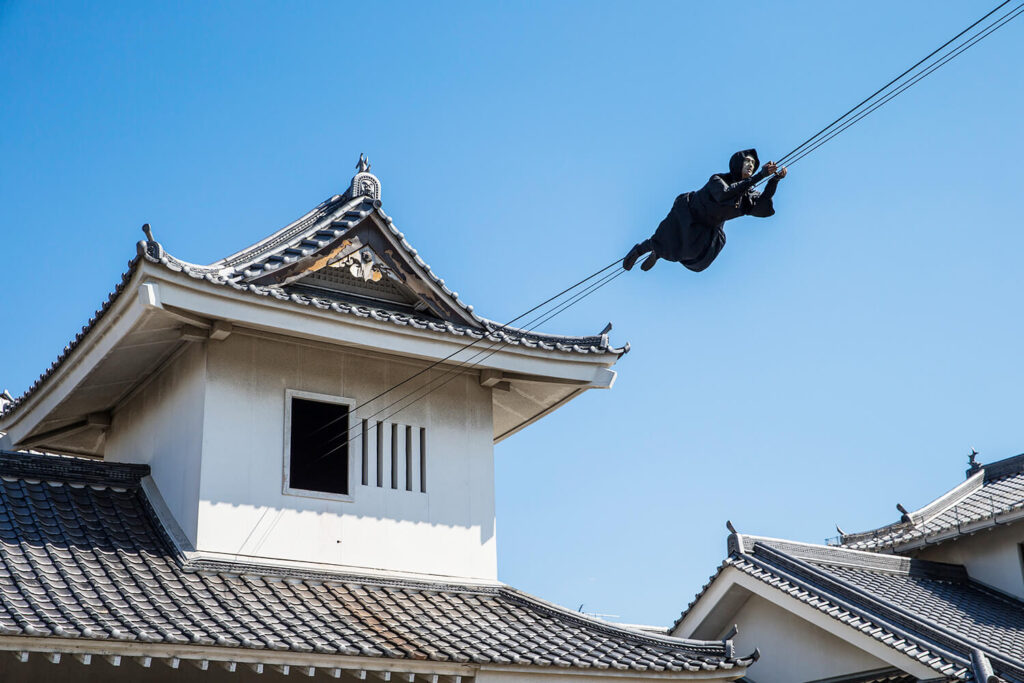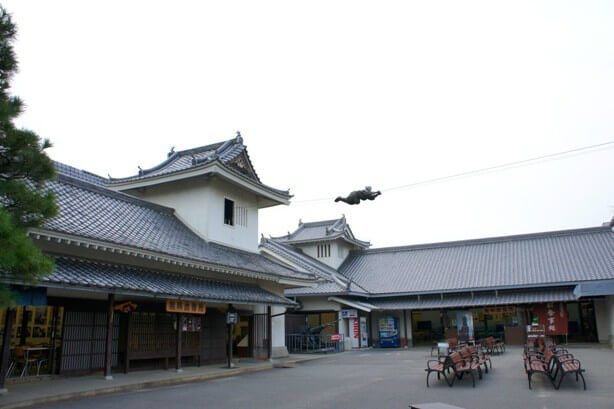 Watch Tower Rest Area
This is a free rest area. You can use this space to eat your lunch and snacks, to take a break, or use this location as a meeting place. There is also a barrier-free room usable for wheelchair-bound guests.
Flim Set Viewing Area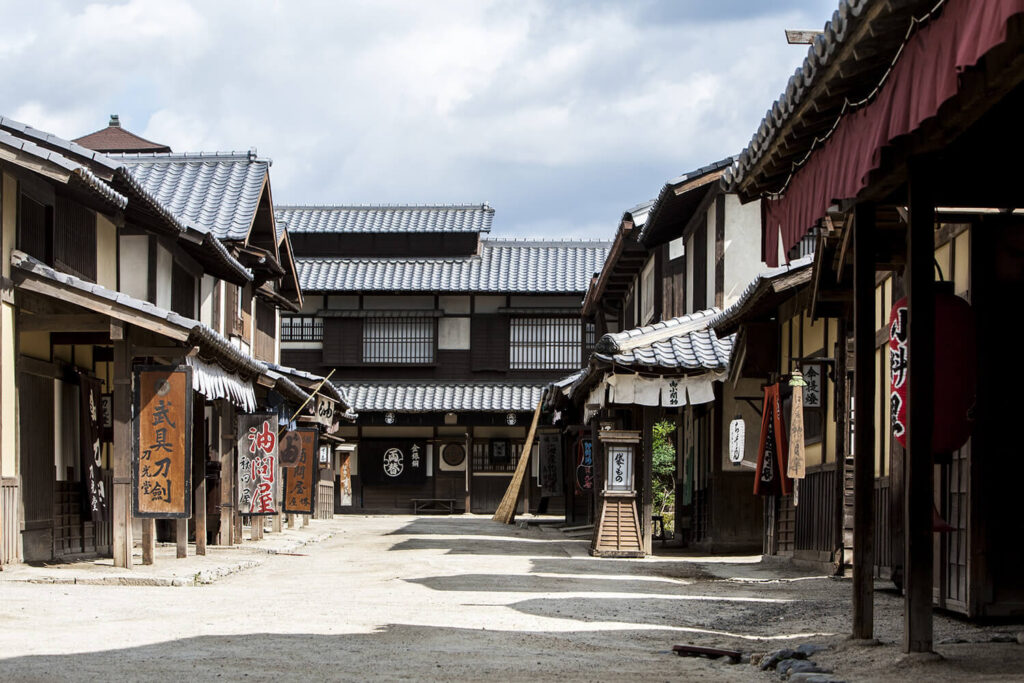 In the TOEI Kyoto Studio Park's open set, sometimes there might an actual filming session going on. In our Edo town, in particular, the sections are designated to make it easier to recognize the various locations and shops where to film. From the west to the east, the north-south streets are named: "Reichome, Icchome, Nichome, Sanchome and Yonchome". There is also the "Uzumasa Trick Art Museum", where you can take funny pictures and play in the mysterious world of trick art.
Edo Town
Nagayamon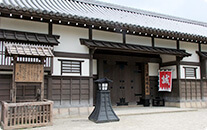 Small Canal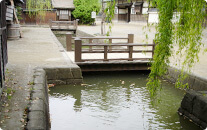 Port Town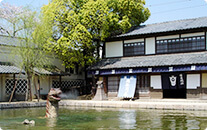 Nakamuraza Theater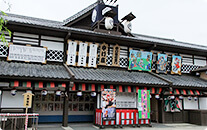 Ikedaya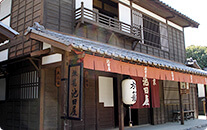 Megumi House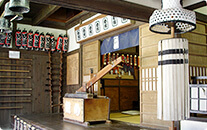 Oodana Street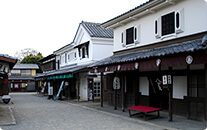 Textile Wholesale Shops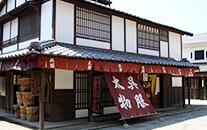 Wood Wholesale Shops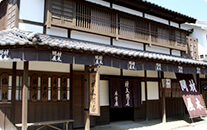 The Chemist's Shop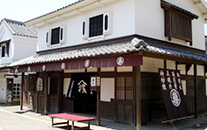 Candle Shops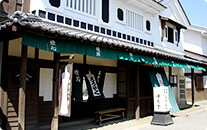 Hairdressing for Women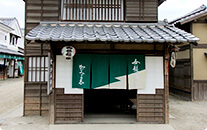 2nd Street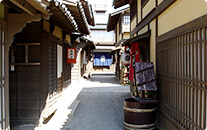 3rd Avenue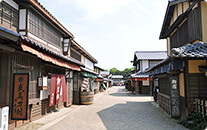 Zenigata Heiji's Home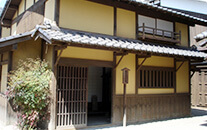 Cafe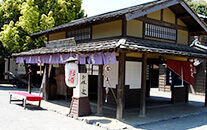 Bathouses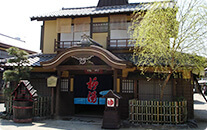 Nihonbashi Bridge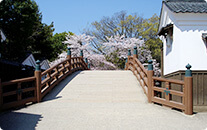 Inn Town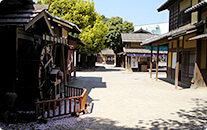 Farm House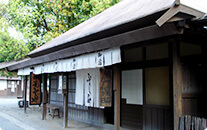 Hatagosuji Street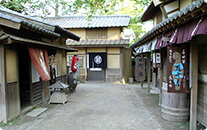 Yoshiwaratori Street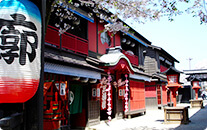 Nagaya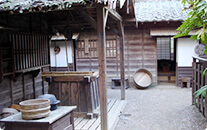 Terakoya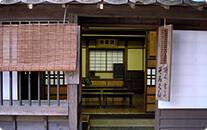 Aizen-yokocho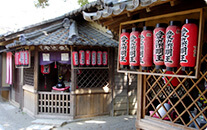 Teradaya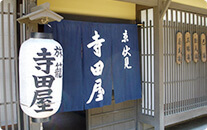 Meiji Street
Meiji Street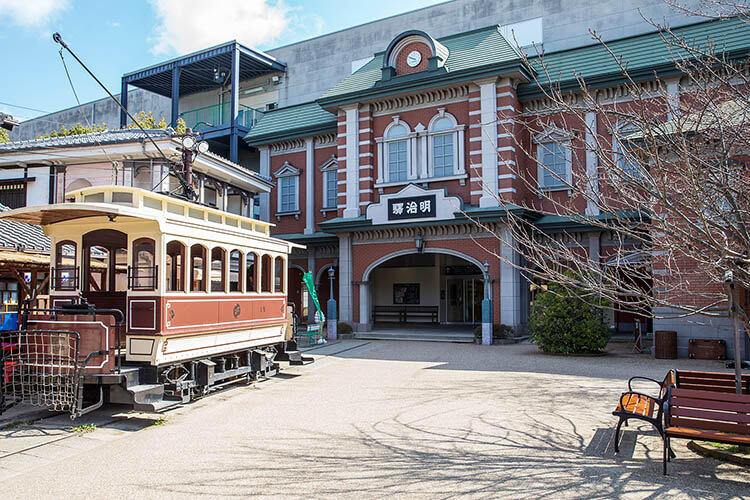 Chinchin Train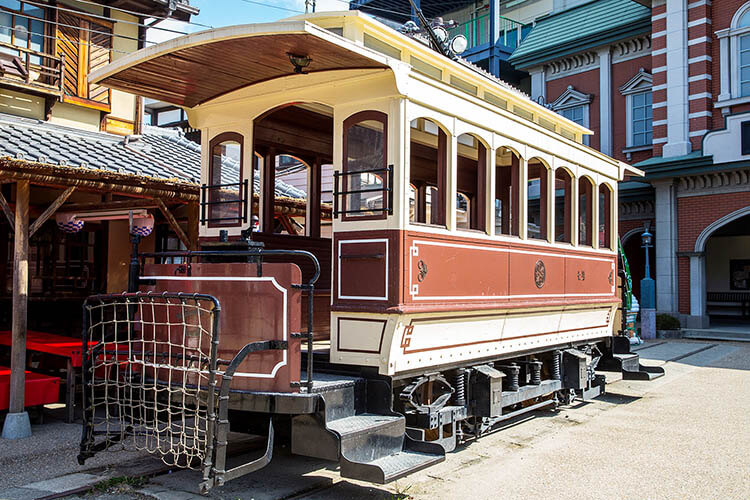 Meiji Police Office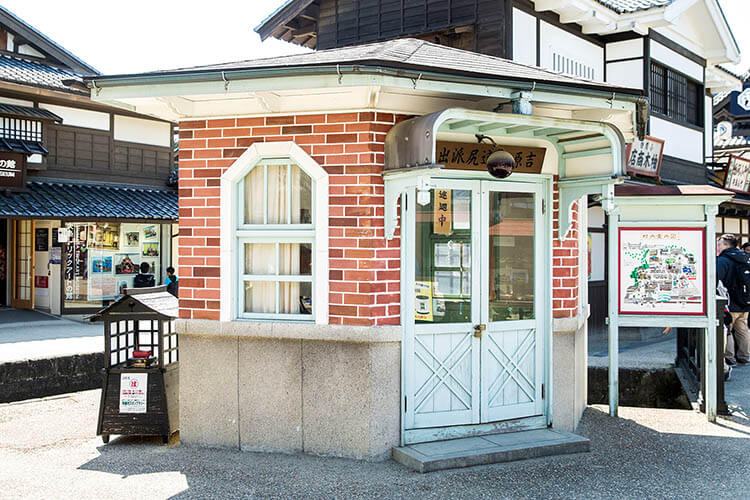 Rickshaw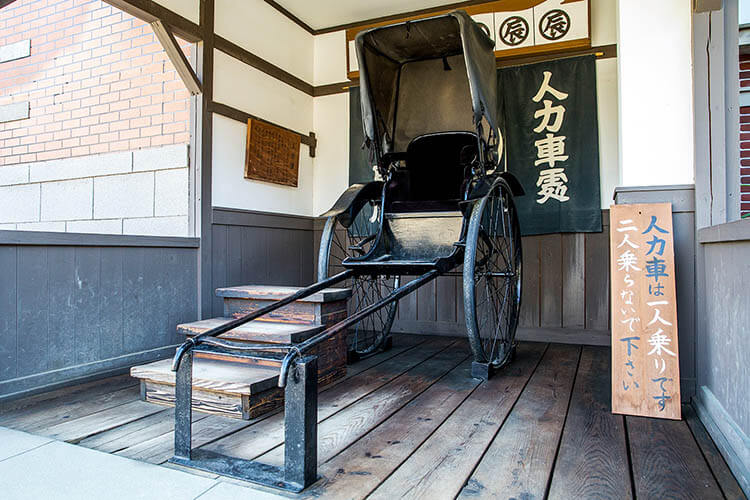 Attraction Area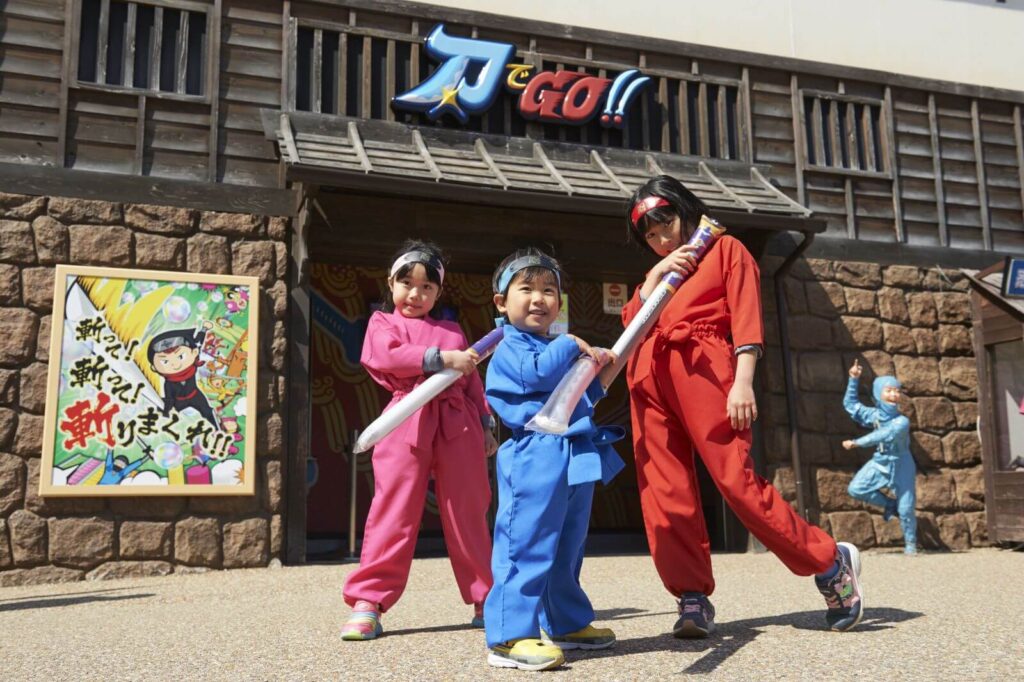 It's not just a period film set! There are many various attractions you can enjoy with your family, from the Ninja Mystery House, the Haunted House a 3D Maze and more!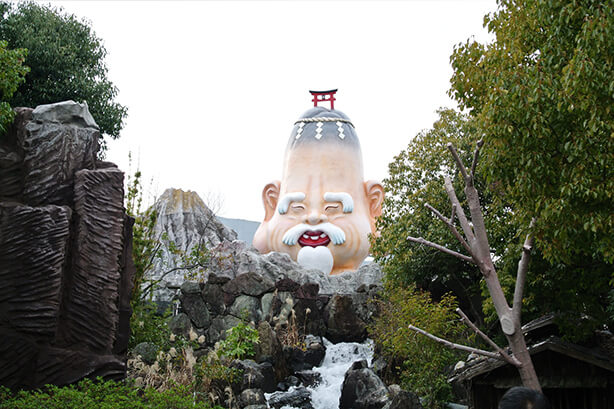 Good Fortune Daimyojin
Built as the Studio Park divinity, it commemorates the airing of the movie, "Tsukigami" in 2007. Its face is shown to visitors from the rocky mountain where it lives, every 15 minutes, bringing a feeling of happiness and luck to those who witness it.
Ninja Costume Rental Shop
Children can dress up as a ninja at our ninja costume rental shop, where they can enjoy spending the day being a ninja.ew outfit.