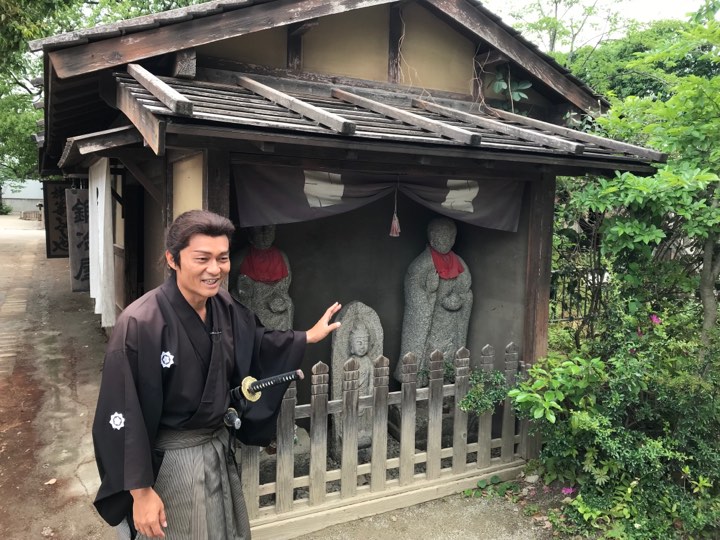 It was a very fun day here at Toei Kyoto Studio Park!
As our Japanese guests already know, we organize every day guided tours in the Park for the joy of kids and adults. After all, when you are guided by a very cool actor dressed up as a citizen of old Japan almost thinking he traveled from the past to be there… who wouldn't be excited to join him for a walk around?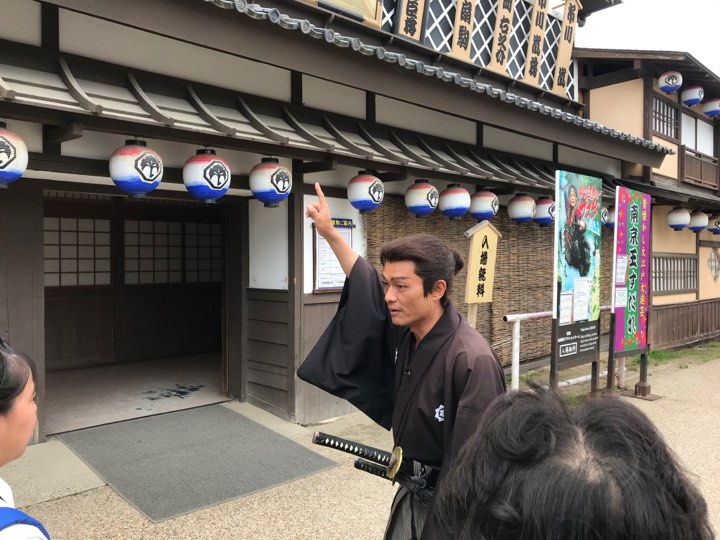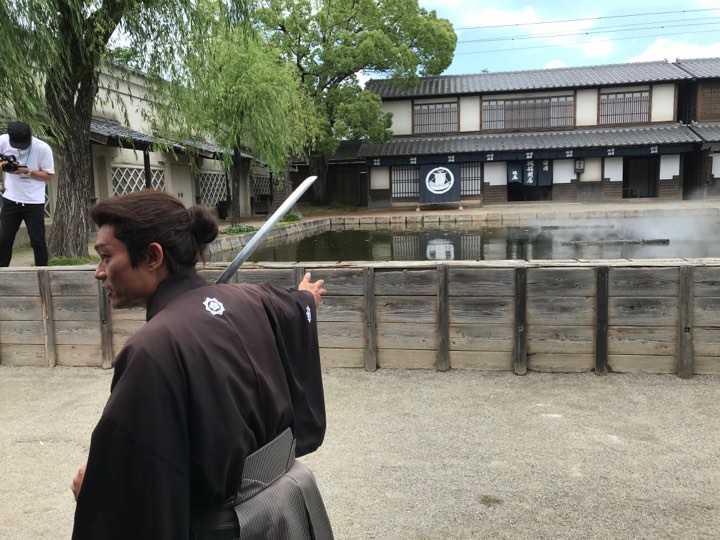 Explaining not only how wigs are made, how expensive they are, how buildings are reconstructed to meet the needs of movie directors, how the ground and soil are modified to describe different time periods, or the correct way of running or walking for samurai, as well as many secrets you would never notice just by watching a TV drama from your sofa, the guide explained in detail the "how it is made" of movies, in an incredibly entertaining and fun way. You will understand how TOEI Kyoto Studio Park is indeed one of the most famous facilities for old Japanese drama shooting!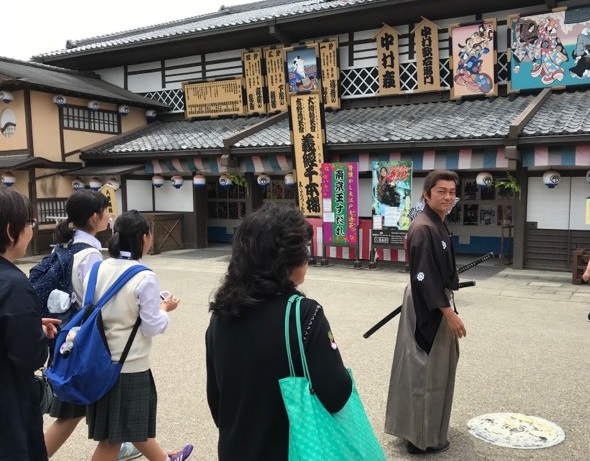 But here is the good news! TOEI Kyoto Studio Park decided to take a step further, and from June, this very popular event will see the introduction of the English language as well, where a foreign interpreter will follow the main guide for the whole time, translating for our foreign visitors all they need to know to fully enjoy this event.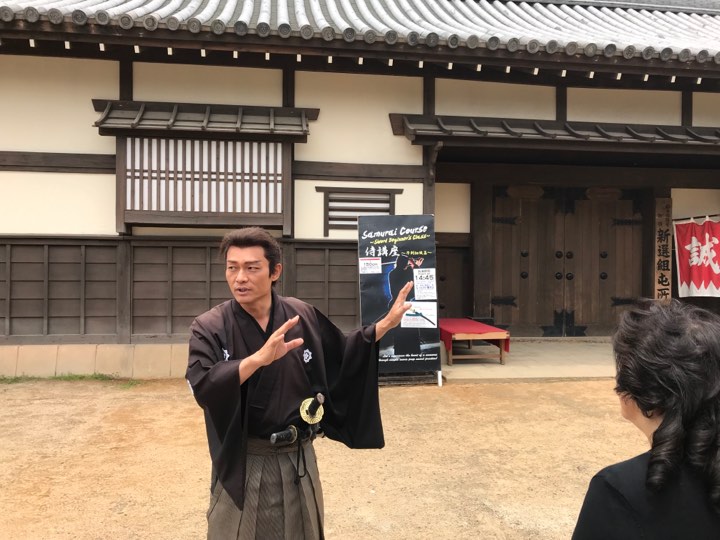 To join this nice experience at TOEI Kyoto Studio Park, don't forget the following details!
Time: Every day from 13:00 (the tour will be around 20 minutes long);
● From July, due to the new Summer Schedule, the starting time for this Event might change. We will keep you updated so please keep on following our blog. ●
Where: On the 1st floor of the Padios, in front of the information counter;
Without any doubt you will enjoy this incredibly fun and instructive experience to deepen your knowledge about Japanese movies! Be immerged and touch by hand our history and movie secrets in a full-scale open-air set!
Wouldn't you like to time travel with us? We're waiting for you!