What makes the summer night of Japan? It is firework shining in the night sky. It is festival where friends cheer and lovers linger. It is surfing on the white beach, BBQ and beers by your side. It is the smell of Lamune Soda, the sweetness of watermelon. It is the laughter in the festival, screams from the haunted house. But all beside, there is an indispensable flavor of summer, the clear sound of wind chimes (風鈴, Fū-Rei).
In the Toei Kyoto Studio Park from August 10th to 15th, 17th and 18th, you will have a special opportunity to enjoy the refreshing sound of wind chimes during nighttime. In the forests of wind chimes amounting to over one thousand, you can take a walk in a set of Yukata. When it gets darker, you will also be able to enjoy the limited light up in the park. The swaying lights and shadows will compose a relaxing nocturne along with the transparent sound of wind chimes. This dreamy view of this afterdark park experience is something you will not want to miss it!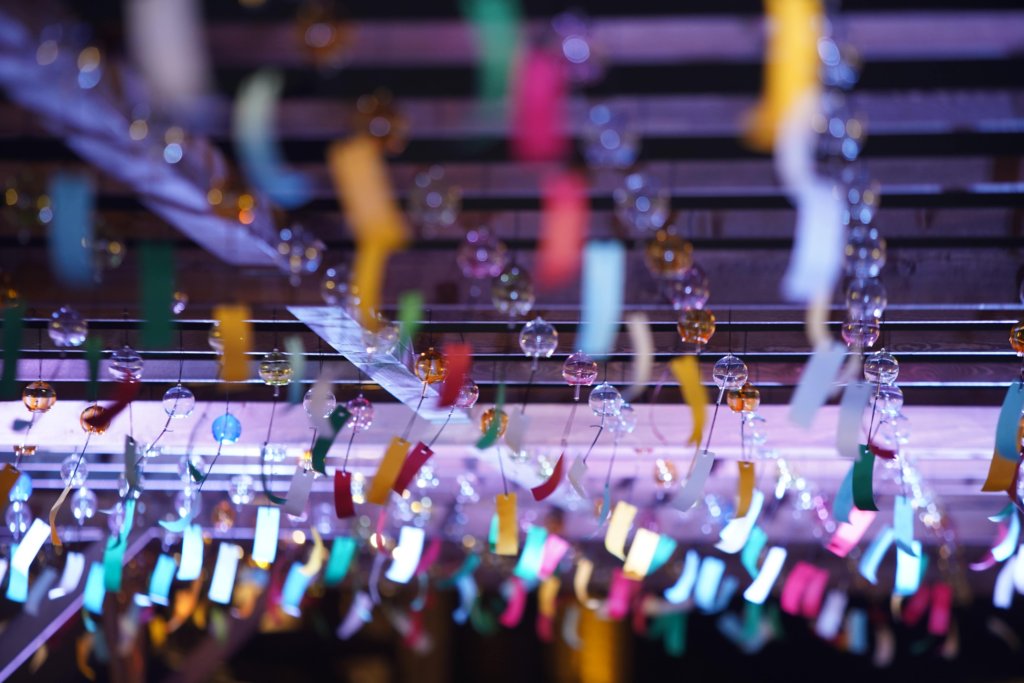 Another limited summer event is Ema, a wooden board of the size of your hand. You can write down your wishes or worships and then put them up in front of the great Nakamuraza Theater. It is believed Ema handed up in the air will carry your wishes and worships to Gods in Japanese Shinto. Why don't you leave your messages here in Toei Kyoto Studio Park?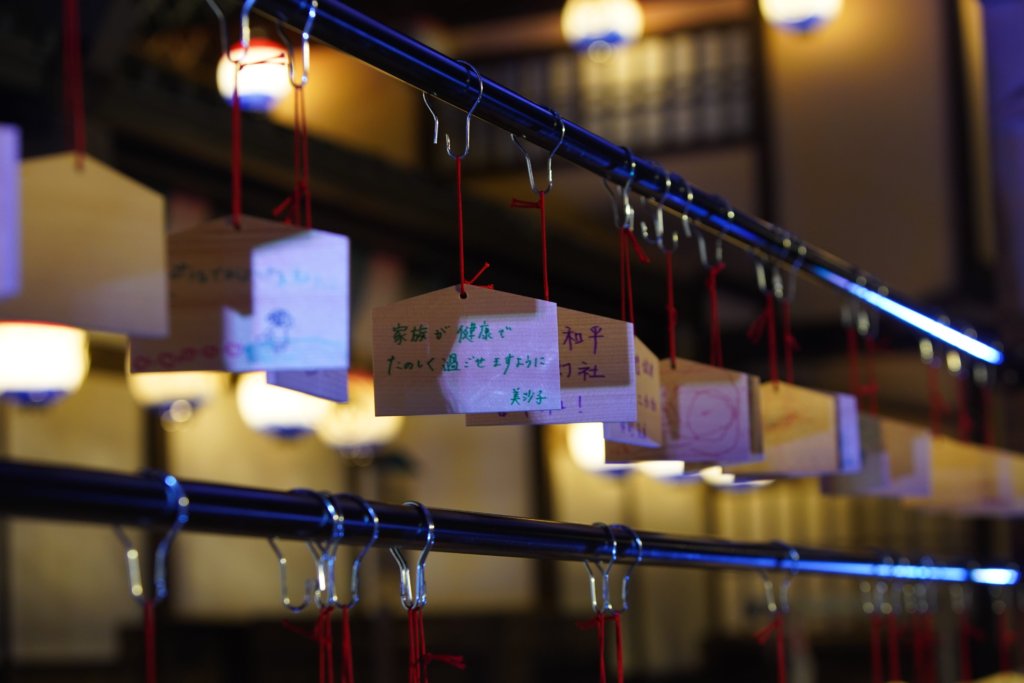 Please come over and enjoy the Japanese summer and play your own summer time nocturne here in the Toei Kyoto Studio Park!