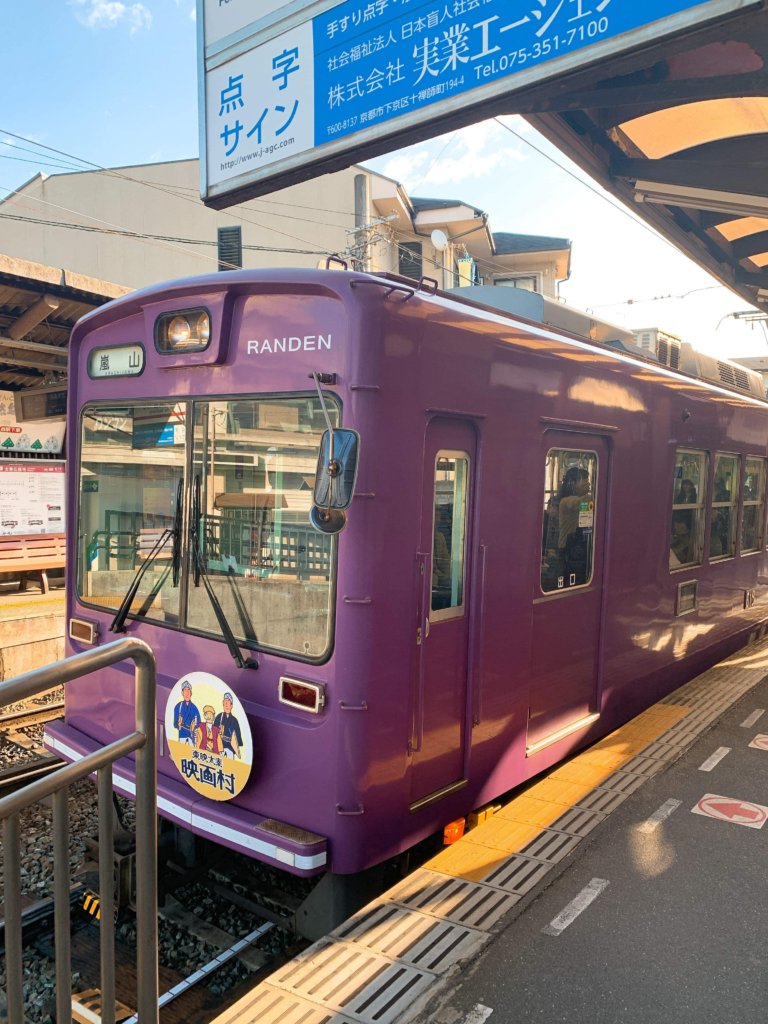 Taking the Randen to Toei Kyoto Studio Park
Year round, the JR San-In Line is packet with students, worker, families and many tourists. Many of these tourist use the JR San-In Line to travel to places such as the amazing bamboo forest, and the world heritage site Nijo-Castle. However, there is another way to get to these places.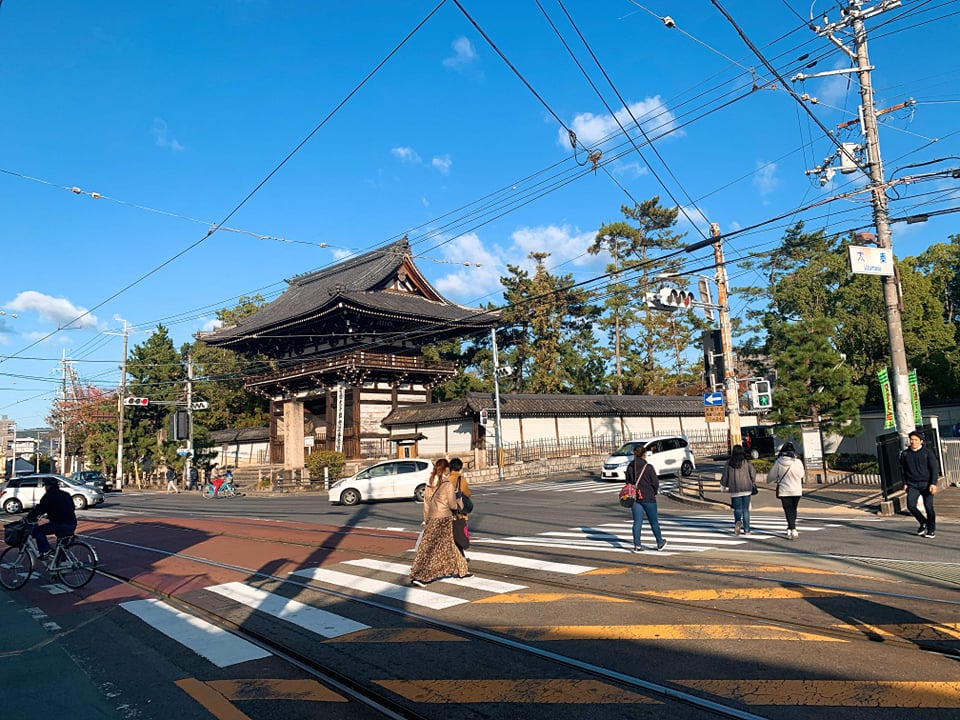 Let me introduce to you the Randen. Run by the Keifuku Electric Railroad, the Keifuku Randen Tram Line has been running for over 100 years. In the past, Kyoto has had an intricate tram system, but now this is the only tram in Kyoto. The line hasashiyama Station, and the Kitano Line connecting Kitano-Hakubaicho Station and Katabiranotsuji Station. The Randen stops at many of Kyoto's world heritage sites including Tenryuji, Ryoanji, Kinkakuji, Ninnaji, in addition to the Toei Kyoto Studio Park.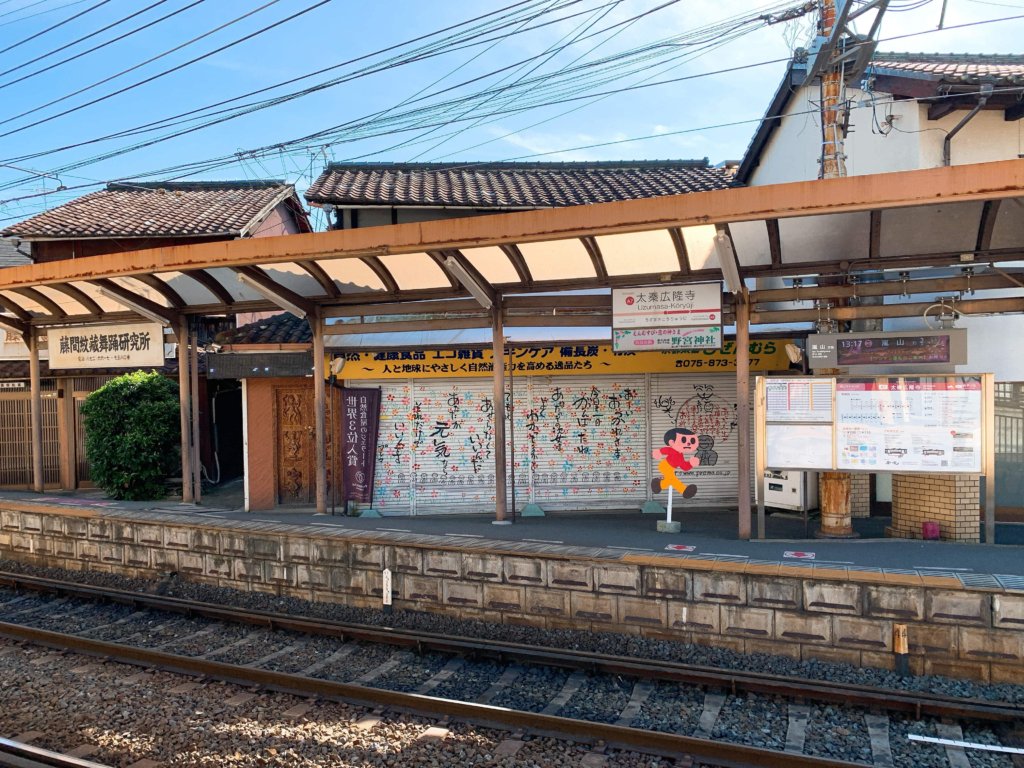 The price does not change depending on where you get on or get off, it is a flat fair of 220 yen for adults and 110 yen for children. You can go to the four major Randen stations: Shijo Omiya, Katabiranotsuji, Arashiyama and Kitanohakubaicho. By using this tram line, not only will you reach your destination, but you can enjoy the ride. Contrary to the JR line that runs above the road, the Randen runs on the ground. Especially around this time of year, the scenic route is a beautiful experience where you can enjoy the fall foliage and the scenery of Kyoto city.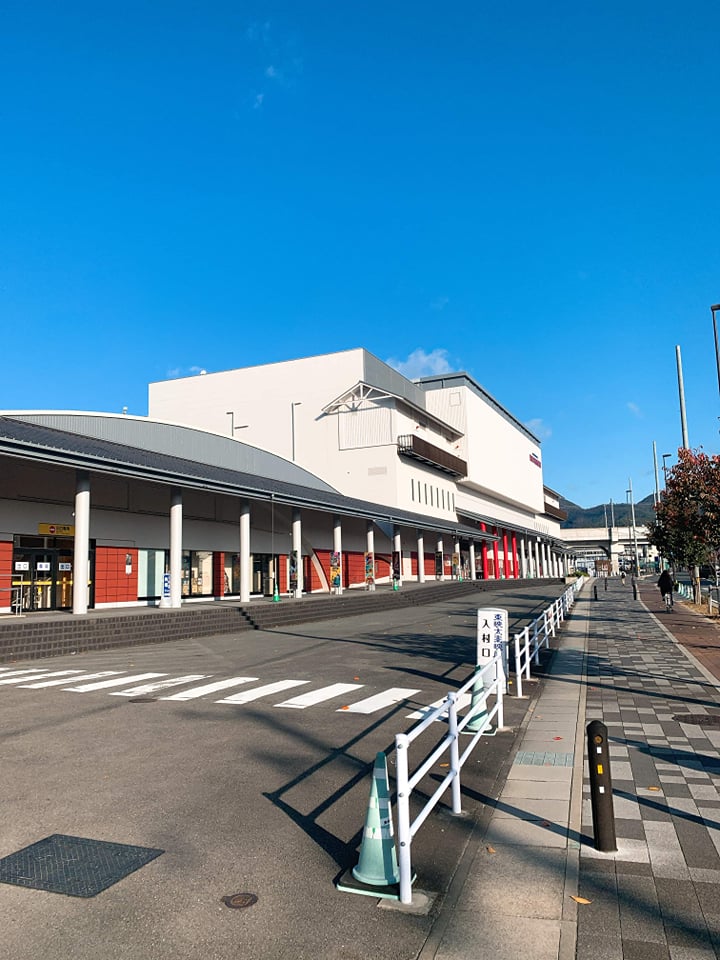 When accessing Toei Kyoto Studio Park from the Randen Line, you will need to get off at Uzumasa-Koryuji station. From there, you will head up the hill a bit (to the North). At the first traffic light make a left turn. After walking for 5 to 10 minutes, you will see the studio park on your left. When you see the building pictured above, you will know that you have arrived.