On October 3rd, 2020, a brand new attraction that lets you get on the Evangelion for the first time in the world, "Evangelion Kyoto Base", opened in the Kyoto Studio Park!
"The World's First" attraction that lets you get on "Evangelion".
The Evangelion, about 15 meters in height with its upper half peeping out from the L.C.L. pool, has arrived. This new attraction is a hands-on and photogenic attraction that allows you to get on the Evangelion Entry Plug and its palm.
[Story]
Angel was detected in Kyoto! Special Governmental Agency NERV has established <Kyoto-3 Branch>, and constructed <Evangelion Kyoto Base> here in Uzumasa. Being in need of new pilots, NERV decided to implement an open recruitment. Applicants will be put through a series of pilot aptitude tests to measure EVA synchronization score, and then be going through the Entry Plug boarding test.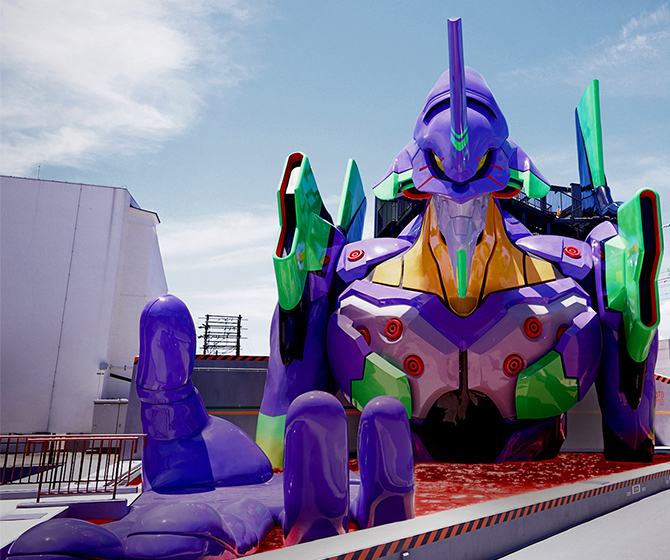 ◎ The scenery of Kyoto looked over from the point of EVA's view is just magnificent!
You can board the Entry Plug which will be inserted into the Evangelion.The Evangelion Kyoto Base is the only place where you can actually board the massive figure with a height of about 15 meters!
◎Get on the palm and take photographs!
You can get on the Evangelion's palm sticking out from the surface of the red L.C.L. pool and take photographs. Its scale is magnificent!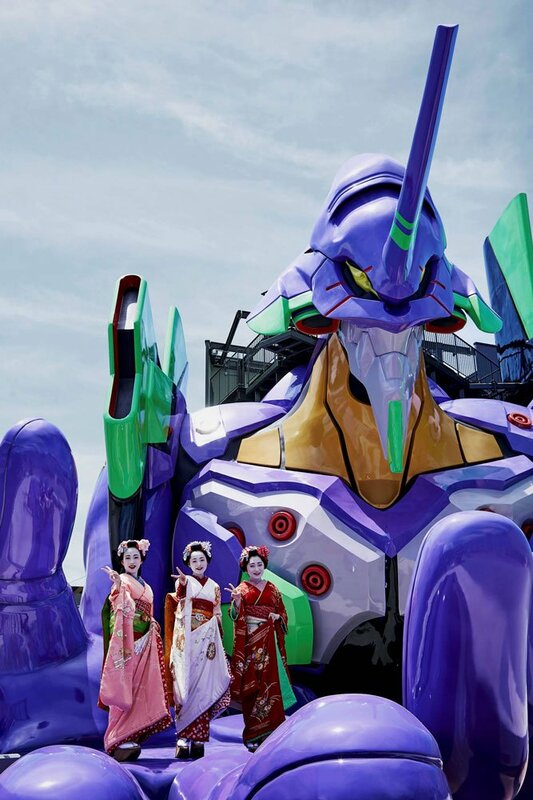 ◎Measure your EVA synchronization score!
Passengers of the Entry Plug will be put through a comprehensive pilot aptitude test after entering from the boarding gate. Finally, once you get on the Entry Plug and hold on to the control lever, your EVA synchronization score will be measured!

At "Evangelion Kyoto Base", there are many good spots to take pictures other than the Entry Plug and EVA's palm. Take pictures you can take only here in the world. At NERV Photo, we also offer a service to shoot and sell official still pictures of you.

Original photos, collaborative goods, foods and beverages exclusive to the Kyoto Studio Park are also on sale now!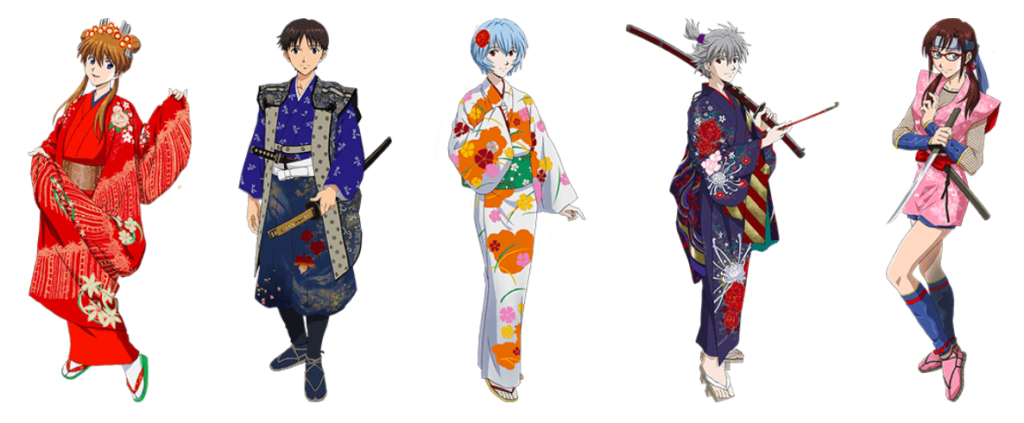 "Evangelion Kyoto Base" exclusive illustrations are out now! Looking perfect on goods and novelty!
A number of collaborative goods are available for purchase.