Become a ninja and go on an adventure with Shimajiro and his friends!

This is a hands-on event where you can wear ninja clothes and challenge various trials by following previously given instructions. Each experience zone is planned and developed by the "children challenge(こどもちゃれんじ)" company. We have set four themes of challenges: intelligence, strength, communication, and courage, and we are developing them with the aim of fostering the feeling of "independence" from children. Enjoy moving your bodies in these challenges together with your family!
◆Story
Ancient city of Kyoto. It seems that a dragon that has awakened from a long sleep has recently begun to rampage in the town! To put the dragon to sleep again, you must collect the four powers used by the legendary ninjas.
Now, let's become a ninja and go on an adventure to get rid of the rampaging dragon together with Shimajiro and his friends!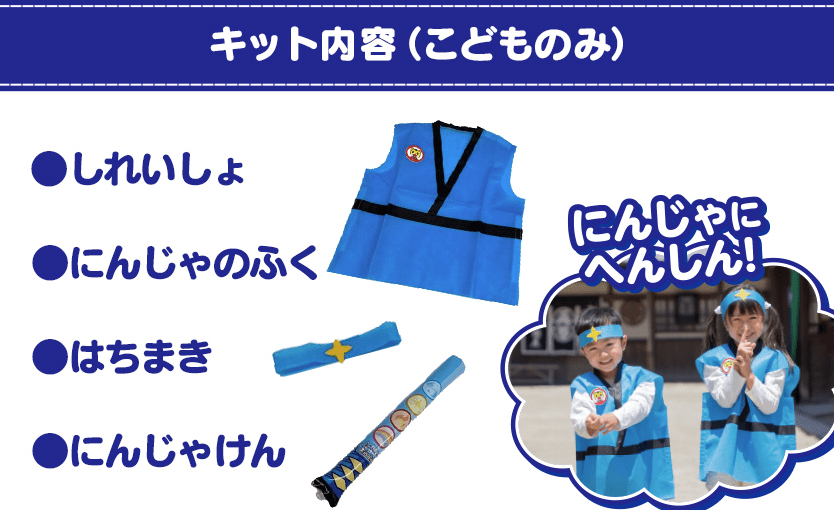 Kit contents (children only)
・ Directives
・ Ninja clothes
・ Headband
・ Ninja sword
The power of water (physical strength)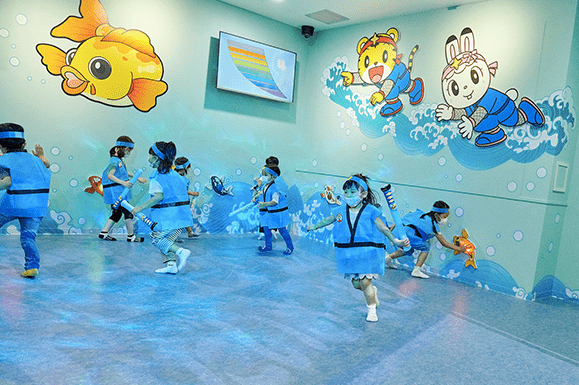 Climb the waterfall on the sloping floor and touch the fish! Will you be strong enough to climb it all at once?

The power of the rainbow (communication)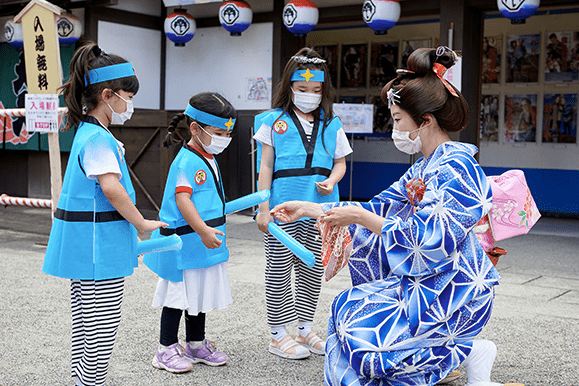 Find the Uzumasa Ninjas dressed up as a samurai or a town girl and talk to them!

The power of fire (courage)
Can you stab a sword through hot fire? Your courage will be tested!

The power of the stars (intelligence)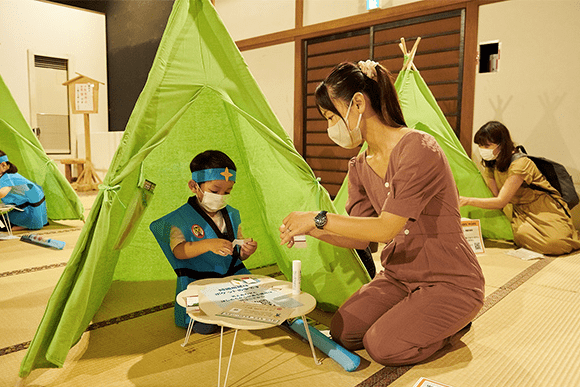 Work with your mom and dad to solve the puzzle mystery!
Transform into a ninja and embark on an adventure to gather the four powers!

◆Event fees
Children: 1600 yen <From preschoolers over 2 years old>
Parents: 800 yen <16 years old and over>
* Please be sure to bring a guardian.
* A separate entrance fee is required. (3 years old and over)