This is a participatory game event in which you, a warrior of the Shinsengumi, receive orders from Toshizo Hijikata, uncover the mysteries hidden in the Studio Park at night, and find out who is the lying traitor.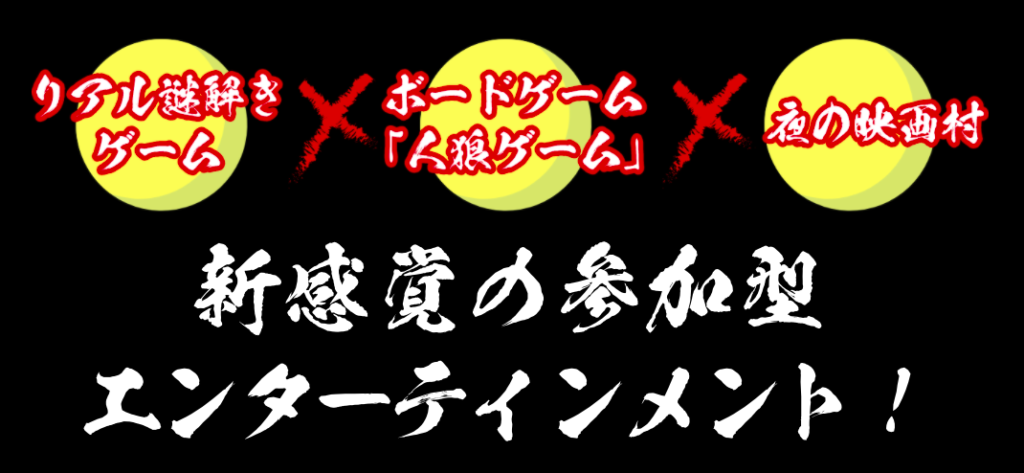 Story

Turmoils increase in Kyoto at the end of the Edo era. Satsuma, Choshu and other clans, the Fallen sect and the Samurai sect, everyone's thoughts are swirling around the city. The police force which gained fame in the Ikedaya incident is in the midst of that. Deputy director Toshizo Hijikata is recruiting and training new soldiers to strengthen his power to counter the rapidly expanding group of enemies.

One day, it is announced that soldiers with particularly excellent results in battle will gather and report to their captains. Rookie soldiers are quite nervous in front of the four captains. Deputy Hijikata appears with shocking information.

"Among the four captains there seems to be a traitor who is connected to the enemy!"

Captains and soldiers deny it, but cannot hide their true emotions. "Because all of them have denied, we have no other choice but to reveal the traitor!". Hijikata then orders the soldiers to explore the city and find evidence about the traitor. Once he obtains as much information as possible he sets out on a night exploration of the city to finally smoke out the traitor.

How to play

① Participants discover the mysteries hidden around the open set, solve them and get as much information as possible about the traitor.
② Participate in discussions given by the suspects, compare their conversations with your own information, and identify those who may be lying.
Characters

Deputy Director: Toshizo Hijikata
The Devil Deputy Chief. He is willing to give up any forgiveness to keep the discipline of the Shinsengumi.
First Captain: Hajime Okikura
The best sword wielder in the Police force. Kondo and Hijikata have been his comrades since they were in Tama.
Second Captain: Tadasuke Hara
In the past, Hijikata has reproached him for problems with women.
Third Captain: Sasaburo Budo
He formed the Goryo Guardians and mediated the Shinsengumi with Kashitaro Ito, who later left the corp.
Fourth Captain: Genryusai Suzuta
Police force tactician. Recently, he feels frustrated thinking that his military studies might be outdated.

Dates

October
16(Sat.) 17(Sun.) 23(Sat.) 24(Sun.) 30(Sat.) 31(Sun.)
November
6(Sat.) 13(Sat.) 14(Sun.) 27(Sat.) 28(Sun.)
Hours
Daily
① open 16:15, 16:30 start
② open 18:30, 18:45 start
Ticket sales
¥3,500 (tax included)
Lawson Ticket L Code: 59038 (Nationwide Lawson Ministop Loppi system)
Click here to purchase tickets → https://l-tike.com/order/?gLcode=59038