Let's fully enjoy the feeling of the Shinsengumi Clan by visiting their related territories, or by renting one of their free happi coats!
In the Studio Park, there are many spots related to the Shinsengumi Clan, such as their military quarters, the "Ikedaya", and the "Teradaya". Customers will have the chance to wear the Shinsengumi happi coats and enjoy the movie village open set as if they were actually back in time.
① Use your Smartphone to find and visit the territories related to the Shinsengumi Clan
We will hold a digital "stamp-collection" competition related to visiting places related to Shinsengumi Clan throughout Kyoto city. This time, with the aim of promoting "non-contact tours," we have developed a new service that allows our customers to enjoy touring (using avatars), including a function that automatically obtains "completion stamps" once a certain Shinsengumi Clan related spot is visited.
Once the final goal (the Studio Park) is reached, all the participants will receive an original handkerchief with written on it a certificate of military enrollment as a participation gift.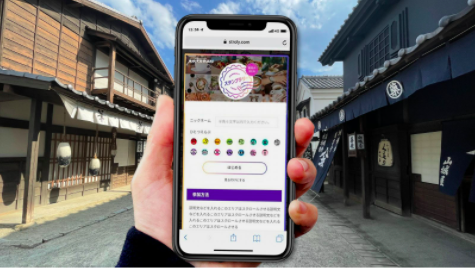 ② Free rental of Shinsengumi Happi coats
All the participants will have the chance to rent happi coats with textile patterns proper of history dramas and movies completely for free! Both adult and child sizes are available for both parents and children to enjoy. Take a picture around Edo Town to feel like a Shinsengumi Clan member even more! (*The number of coats is limited)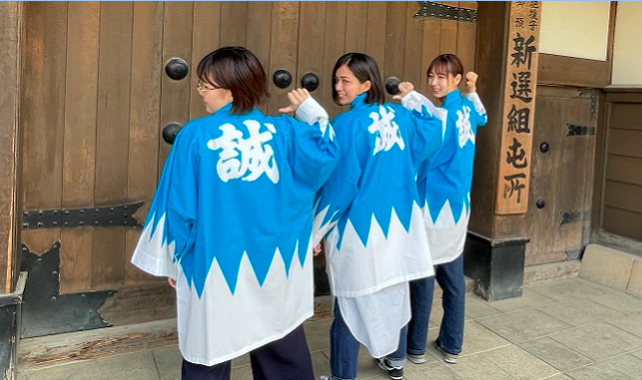 An ulterior full-fledged experience of wearing historical costumes and becoming a Shinsengumi "Toshizo Hijikata", "Isami Kondo", and "Souji Okita" is provided as well! (*Payment required, limited number)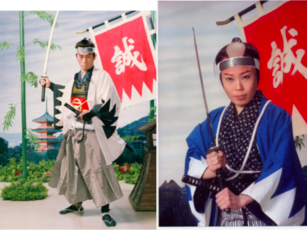 ③ Chanbara Show "Shinsengumi Edition"
You are more than welcome to take pictures of this new revisited Chanbara show, which for the occasion has taken the motifs of the Shinsengumi Clan! Be impressed by the skills of our fighting Toei actors, who usually appear on TV during historical dramas or movies.
Dates: Saturdays, Sundays, and holidays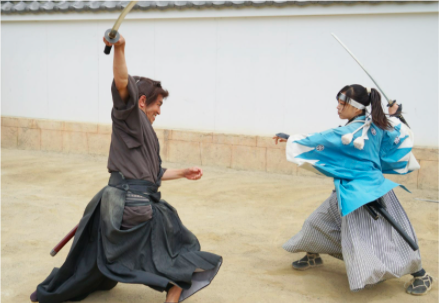 ④ City tour
Shinsengumi members and soldiers will greet you all around the Studio Park, so don't miss the chance to meet them.
⑤ Shinsengumi menu
We will offer a reproduction of the "Fluffy Fluffy Egg" dish (500yen tax included), loved by Isami Kondo. With this special menu, you will experience the life of the Shinsengumi Clan not only from the surroundings, but also from the food.
In addition to the "Fluffy Fluffy Egg" dish, you will have the chance to order extraordinary meals otherwise impossible to find.
⑥ Online distribution: "Asahi Kurizuka talks about the Shinsengumi Clan"
Asahi Kurizuka, the leading actor who played the role of Toshizo Hijikata in the Toei legendary works "Shinsengumi Blood Wind Record" and "Baragaki: Unbroken Samurai", both based on the works of Ryotaro Shiba, will explore and talk about the places related to his Shinsengumi acting roles. The distribution will be held on YouTube.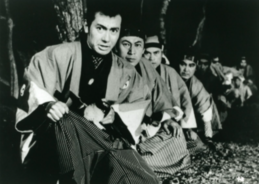 (Photo) A scene from "Shinsengumi Blood Wind Record", which was released on DVD on October 13 (Wednesday) by Toei Video Co., Ltd.