The Studio Park will hold a spring season event. The main event will be the original mystery solving "Timeless Oedo Detective - Chase the Mysteries of a Spirited Away Case!".
Timeless Oedo Detective - Chase the Mysteries of a Spirited Away Case!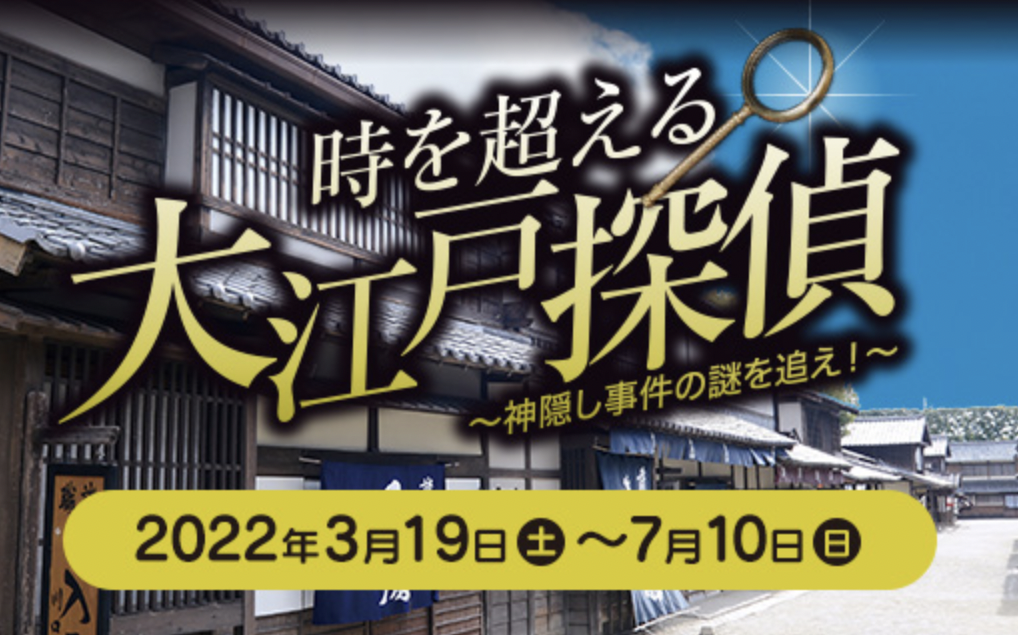 For a limited time, we will be holding a mystery-solving event set around Edo Town, together with all our actors and Edo Period characters. A mystery solving suspense game, which will unravel through the LINE application, necessary to read the story while solving the mysteries scattered in the open set of Edo Town. Everyone will surely enjoy this event, not only those who have past experience in solving mystery games, but also those who participate for the first time.
○ Holding Period: from March 19th (Sat.) to July 10th (Sun.), 2022
○ Fee: Free (smartphone connection costs will be borne by the customers. The ticket fee to enter the Studio Park has to be paid separately)
○ Time required: 45-60 minutes
○ Number of participants: from 1 person to groups
○ Official website: https://global.toei-eigamura.com/event/19391/
Story
You are a new member of the Space-Time Detectives (Space-Time Special Mission Investigations) investigating time criminals to keep the order of history safe. At a certain time in the Edo Period, a spirited away-kidnapping case that does not exist in the original history timeline has occurred ... Make full use of the latest device given to you, called "LINE", explore the town of Edo and solve the case!
How to participate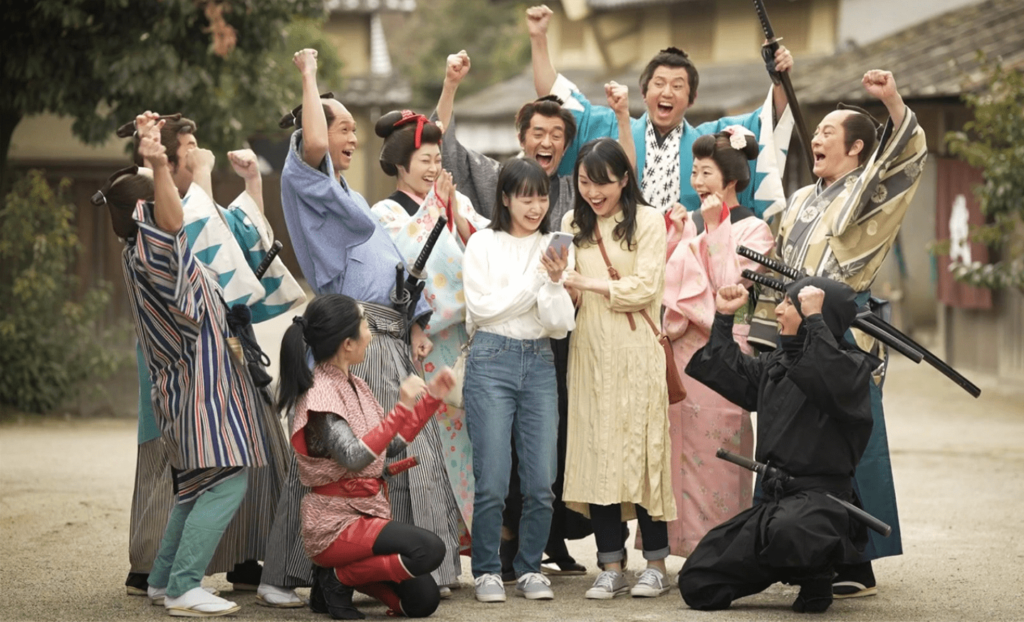 1) Free participation
Buy a ticket for Toei Kyoto Studio Park and enter the village!
2) You can start the event whenever you want
There is no start time set, so start from your favorite time!
3) Start after receiving the directive and LINE registration
Receive your orders from the information counter, add the LINE account among your friends, and start the mission!
4) Explore the town of Edo and solve the case
Let's solve the mysteries one by one and solve the case according to the directives!
Precautions
・ It is a mystery solving event that requires the installation and usage of "LINE" application.
・ The event only supports Smartphones.
・ Please have your Smartphone battery fully charged.
・ Please note that the communication fee for connecting the Smartphone to the Internet will be borne by you.
・ You can take pictures in the Studio Park. However, uploading videos and photos that may be seen as spoilers, is strictly prohibited.
・ Please do not enter restricted areas, as they have no relations to the event.
・ You can participate multiple times, but the contents, story and mystery to solve will remain the same.