Commemorating the release of "Futo Detectives" - the spin-off anime of "Kamen Rider W" - one of the most popular Kamen Riders of all time!
At the event held at Studio Park you can fully experience the charm of the original live-action version!
Exhibition area
Immerse yourself in the world of Kamen Rider W!
The Hardboilder and other items used for the shoot will be on display where famous scenes are recreated!
Venue: Padios 2F, special event space
Fee: Free of charge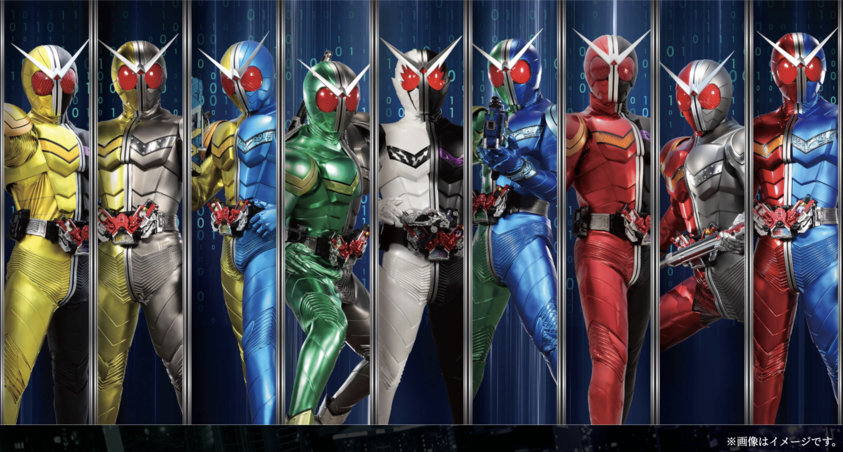 Dress up photo shoot
You can also transform into Kamen Rider W! Let's bring back the best memories!
Location: Costume Photo Studio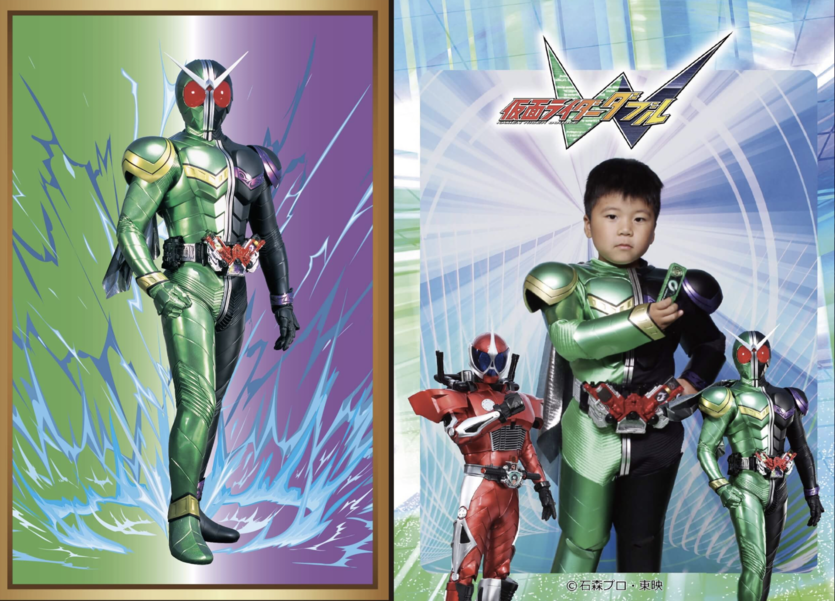 Goods
We are very sorry for the delayed production of the Kyoto collaboration goods sold to match this event. Please note that the release is scheduled after mid-November. Detailed information will be announced at earliest availability.
In addition, some products are scheduled to be sold by mail order, the details regarding which will be announced at a later date.
[Collaboration goods lineup]
A4 Clear File Folder 440 yen tax incl.
Yatsuhashi Confectionery 1,000 yen tax incl.
Trading Pin Badge 770 yen tax incl.
Stickers (set of 2) 660 yen tax incl.
Wood Tag Motif Strap 900 yen tax incl.
Teacup 1,100 yen tax incl.
Chopsticks 1,650 yen tax incl.
Coffee 400 yen tax incl.
Smartphone strap 1,500 yen tax incl.
"Kamen Rider W  Memorial Exhibition" Teaser Commercial