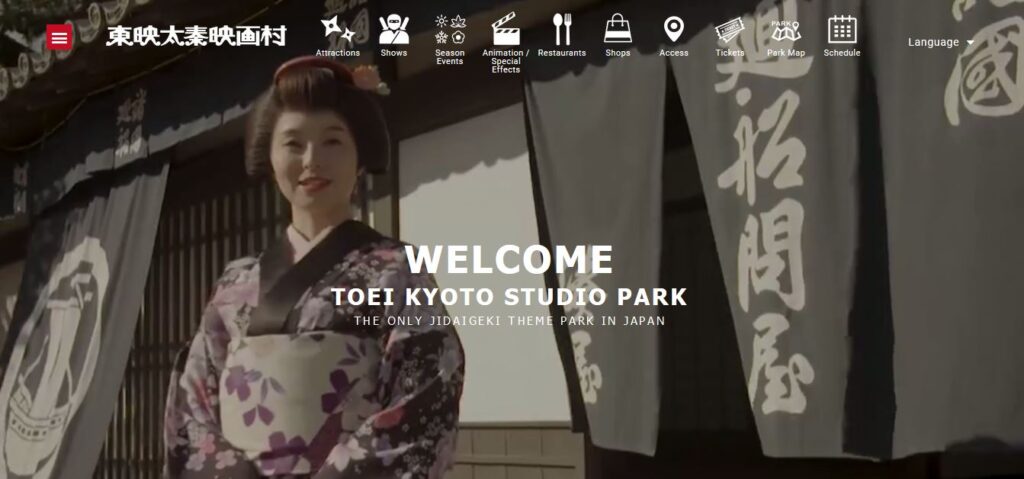 We are proud to present our new user friendly homepage with detailed information in four different languages!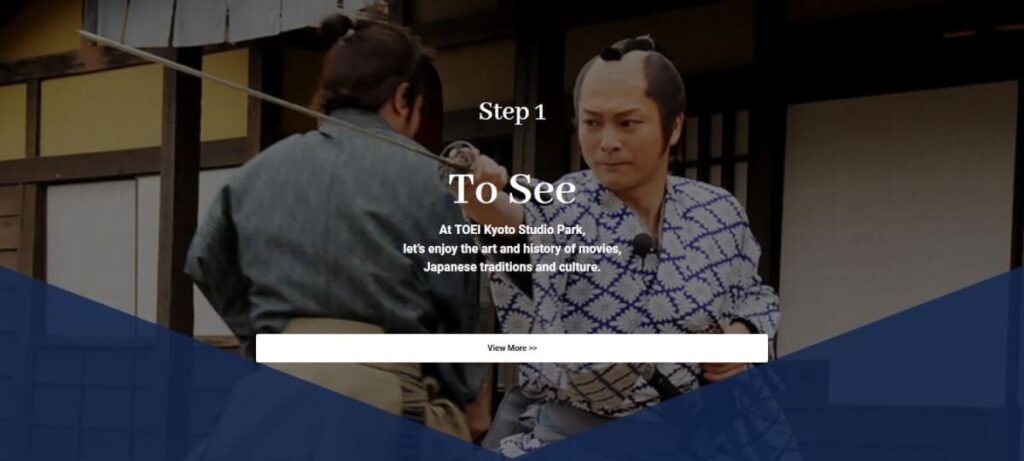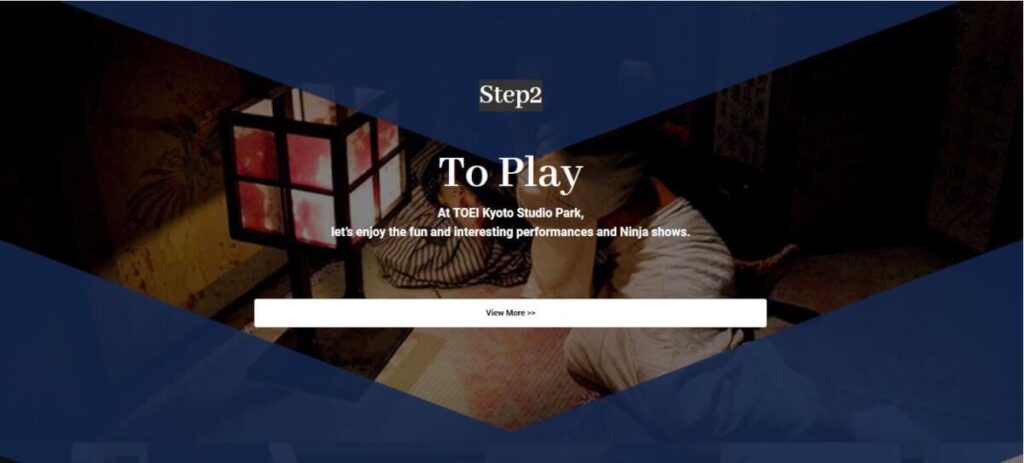 Look at the top page, where you can choose among six different topics according to your personal interests – "To see", "To play", "To learn", "To experience", "To eat" and "To buy". For instance, click on "To experience" for an insight of activities which will bring you into a whole different world. Check out five different costume rental options – kimono, historical drama costume and make-up, kids' ninja costume, photo shop, and samurai experience!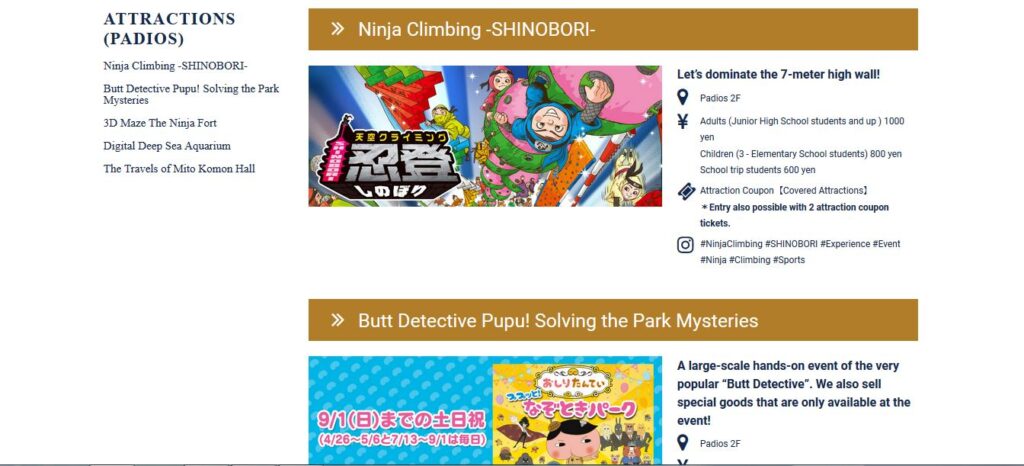 The shows and attractions intro, as well as their specific location on the Studio Park map will help you plan your visit, enabling you to enjoy the Park to the fullest!
If you click on the pins of the interactive Online Map, you will be able to see explanations for each venue.
Another useful feature is the detailed pricing for entrance and attraction tickets, and – for the real movie fans – the annual pass. Do not miss the Attraction Coupon, which offers a discount for attractions and can be shared, so don't forget to invite your friends!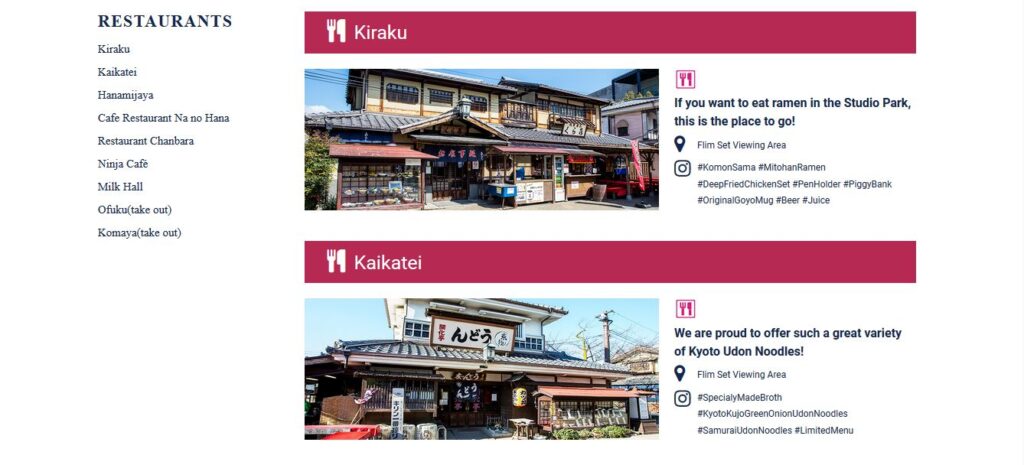 You can also check the restaurants and cafes in advance and anticipate tasting local delicacies such as yuba (soy milk skin) rice bowl or matcha desserts.
Join in the fun and upload your pictures with hashtags, such as #soymilkskinricebowl, #ninja or #kamenridershow!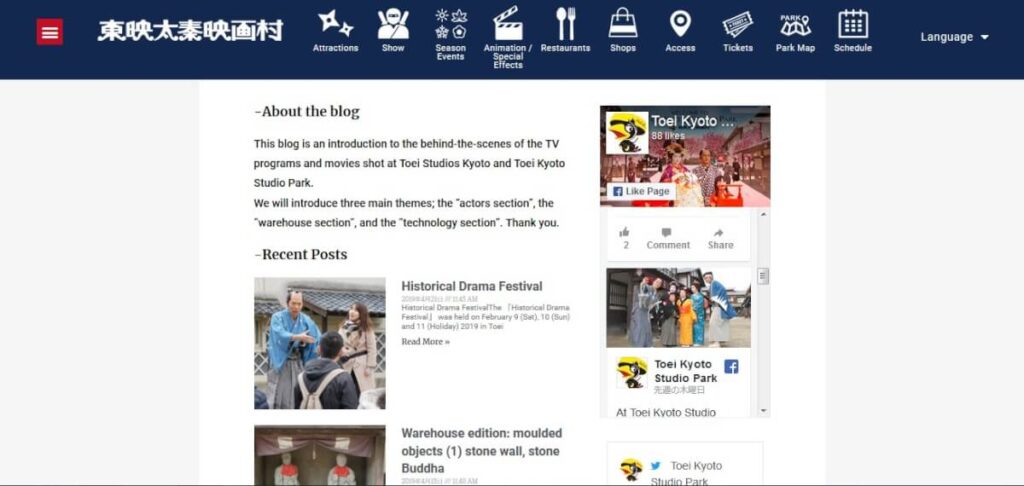 We will periodically introduce new events, as well as some behind the scenes secrets on our brand new blog in English! Follow us for updates and more fun stories from the Studio.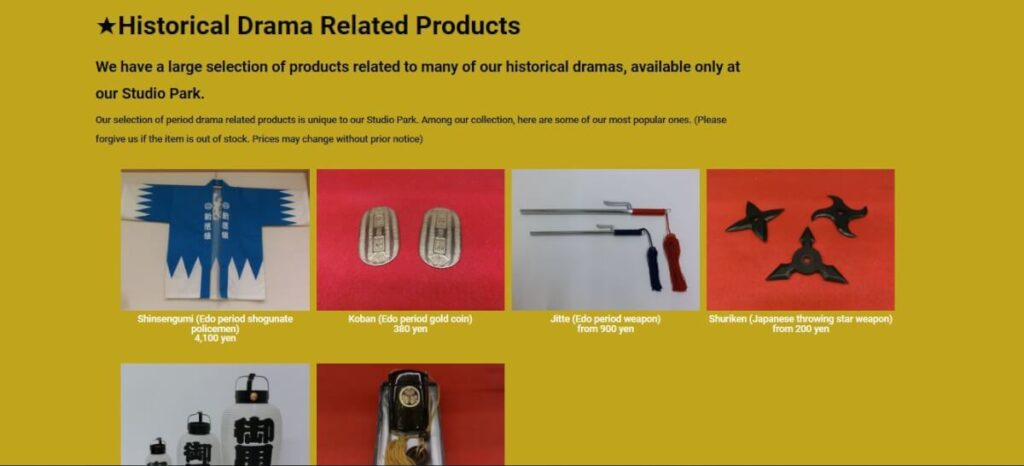 Before you head back, review the shop info and pick some character figures or souvenirs as mementos from the world of Japanese movies!