Have you ever had trouble picking up your destinations among the great variety of numerous cultural and natural heritages in Kyoto? Have you ever been confused by all the similar yet distinct names and not sure about your plans that you might miss any essentials of Kyoto or Japan?
We recommend the Toei Kyoto Studio Park as a great destination for you to get more familiar with Japanese culture. And guess what is the better news, we now have our all brand-new booklet available at stations and sightseeing facilities etc around Kyoto in English, Chinese, and Korean. Hopefully this booklet will help you better understand our park and make a better travel itinerary with Toei Kyoto Studio Park.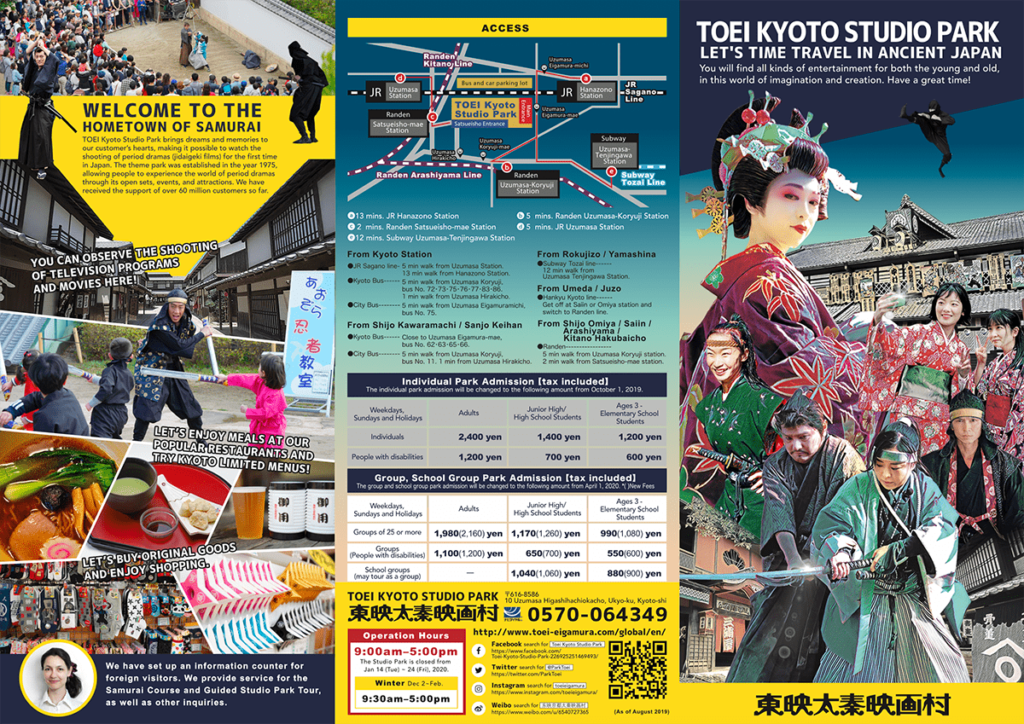 So what do we have in the booklet? On the inside page of our booklet, major events and attractions such as Oiran Dochu Parade, Samurai Sword Fighting Lesson, Haunted House and so on are listed with amazing photos of Toei's actors. On the other side, you can get information including access and facilities in Toei Kyoto Studio Park. There is also a short introduction of Toei Kyoto Studio Park on the backside of the new booklet. Photos of our Japanese cuisine and gift shop are something to take a look as well.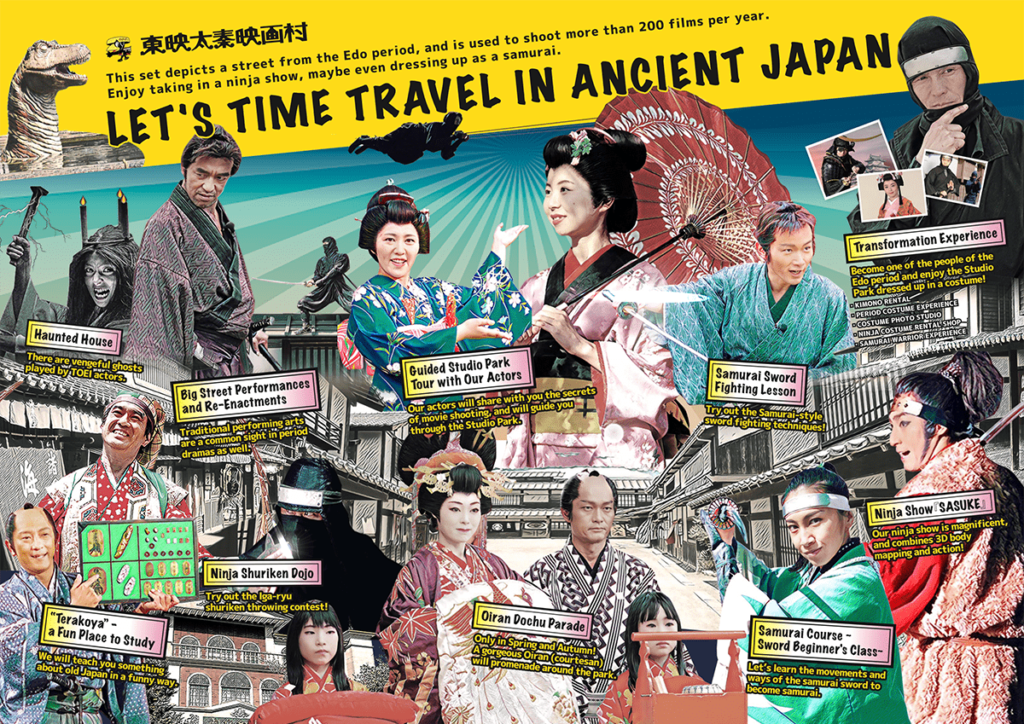 Toei Kyoto Studio Park not only present traditional Japanese culture, as an amusement park, we also have a lot of activities and attractions here waiting for you. Please fetch a booklet and make here a precious place full of happiness on your journey to Japan!