In response to the "Priority Measures to Prevent the virus spread", announced for Kyoto Prefecture from August 2, Toei Kyoto Studio Park will continue its operations while taking the following measures.

① About operations up to August 31st

http://global.toei-eigamura.com/schedule/
We will be open as usual, from 10:00 to 17:00.

② About alcoholic beverages
We will temporarily stop serving alcoholic beverages from August 2nd to 31st.
③ About joining shows and attractions
・ Will be sold passes limited to 7 attractions/shows
Tickets will be available up to 2 hours before the end of business. (Location: Padios 1F / Attraction Square)

・ 3Ⅾ Great Battle
As we expect a larger number of guests, numbered ticket will be issued from August 7th to 16th.

・ The Great Adventure of Shimajiro and the Uzumasa ninjas *Open on 8/6 (Fri.)
Tickets will be sold at the entrance of the attraction plaza " The Great Adventure of Shimajiro and the Uzumasa ninjas ".

④ Efforts to prevent infection
As we are working to protect our customers and employees from the novel Coronavirus infection, the entire facility of the Studio Park will be coated with "Kinoshield", a disinfectant with high anti-virus and antibacterial effects. The effects on both the entire 20,000 square meters area of the Studio Park and the 1,300 costumes and kimono of our staff will last for one year. (session for the second year, completed on July 12, 2021)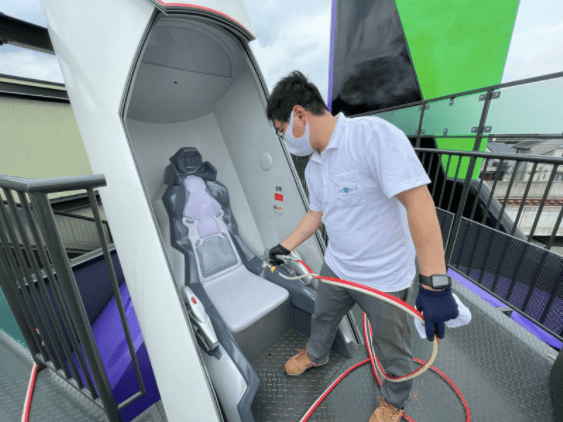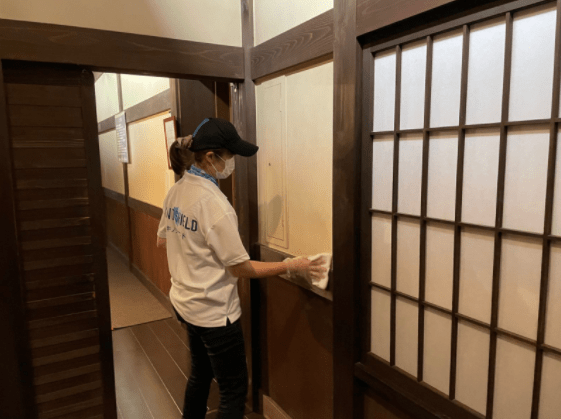 [What is Kino Shield]
It is a high-performance anti-virus, antibacterial disinfectant that synergistically exerts the effects of each catalyst by combining titanium oxide (photocatalyst TiO2), silver ions (Ag +), platinum (visible light sol), etc. It is widely used in hospitals, long-term care facilities, nursery schools, movie theaters, large commercial facilities and so on. Kinoshield detoxifies viruses and bacteria through anti-virus and anti-bacterial measures for wide-area facilities (everything that people come into contact with) minimizing the risk of contact and /or infections. https://kinoshita-kokin.com/about/
⑤ Entry conditions
・ Please wear a mask if you are over 2 years old or above.
Please wear a mask in the Studio Park except when eating, drinking or dressing up. We also sell masks at the entrance for those who do not have them.
・ Body temperature will be measured at the main entrance.
Those who are above 37.5 ℃ will not be allowed inside the Studio Park. Please refrain from entering the Studio Park even if you are not feeling well or have symptoms such as cough.
・ Please use the "Safety Tracking Service".
The QR code for "Anshin Tracking Service" is displayed at the main Entrance. Please register when you come to the Studio Park. In the unlikely event that an infected person is found, we will notify you by email right away.