Actors: Izumi Yoshimura
Born in Kamakura, Kanagawa Prefecture, and has been an actress for 10 years. Major appearances are contemporary dramas such as the TV series "Kyoto Chiken no Onna" and "Woman of the Crime Lab" etc.
Her special skills are belly dance and horse riding.
How she became an actor: Crazy about the period drama, so she came to Kyoto, where the period dramas are shot, all the way from Kamakura to enter an actor training school in Kyoto.
Favorite movie, series: "Mito Komon", "Meibugyo Toyama no Kinsan"
Favorite artists: Kotaro Satomi, Hiroki Matsukata, Teruhiko Saigo
The most unforgettable scene: A scene in which she killed a person and a scene in which she was killed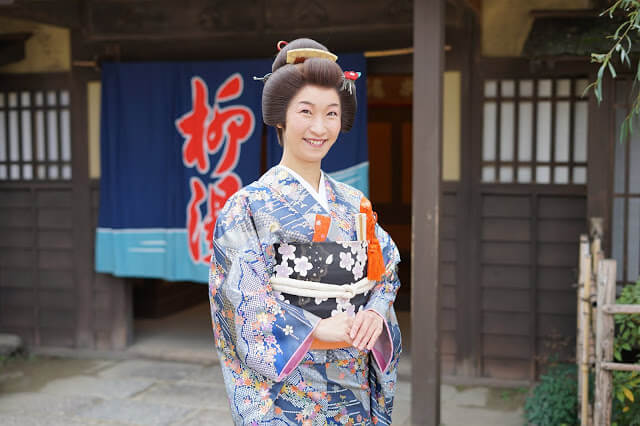 Introduction of the actors in Toei Kyoto Studio Park

At Toei Kyoto Studio Park, she is often in charge of events such as "Guided Park Tour - together with actors", "Outdoor Ninja Training Class", "Guidebook".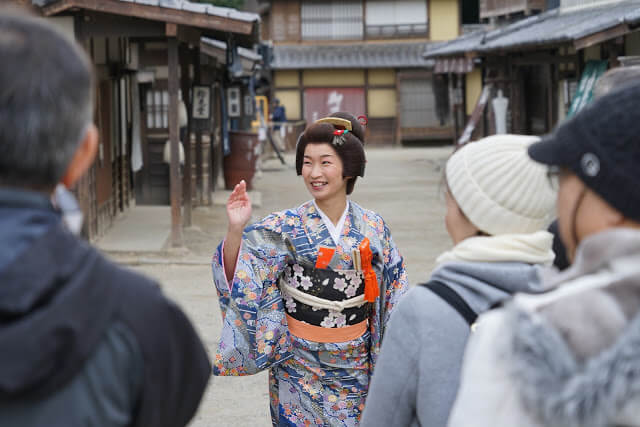 Special version of "Outdoor Ninja Training Class" for kids