Actors: Toru Iwasu
Born in Osaka Prefecture, and has been an actor for 28 years. Major appearances include "Sono Otoko, Fukushocho", "Honboshi – Shinri Tokuso Jikenbo", "The Secret Pleasure of Kyoto People", "Mito Komon", "Ooka Echizen", "Woman of the Crime Lab" series. He has not only appeared in period dramas but also in contemporary series. His special skills are swimming and sword fighting.
How he became an actor: After failing at higher education, he saw the recruitment of the Toei actor training school and received an audition.
Favorite movie, series: "Rocky", "Abunai Deka"
Favorite artists: Kyohei Shibata, Hashizo Okawa
The most unforgettable scene: He was attacked by a wave while filming the movie "Ask This of Rikyu" in the northern part of Kyoto Prefecture.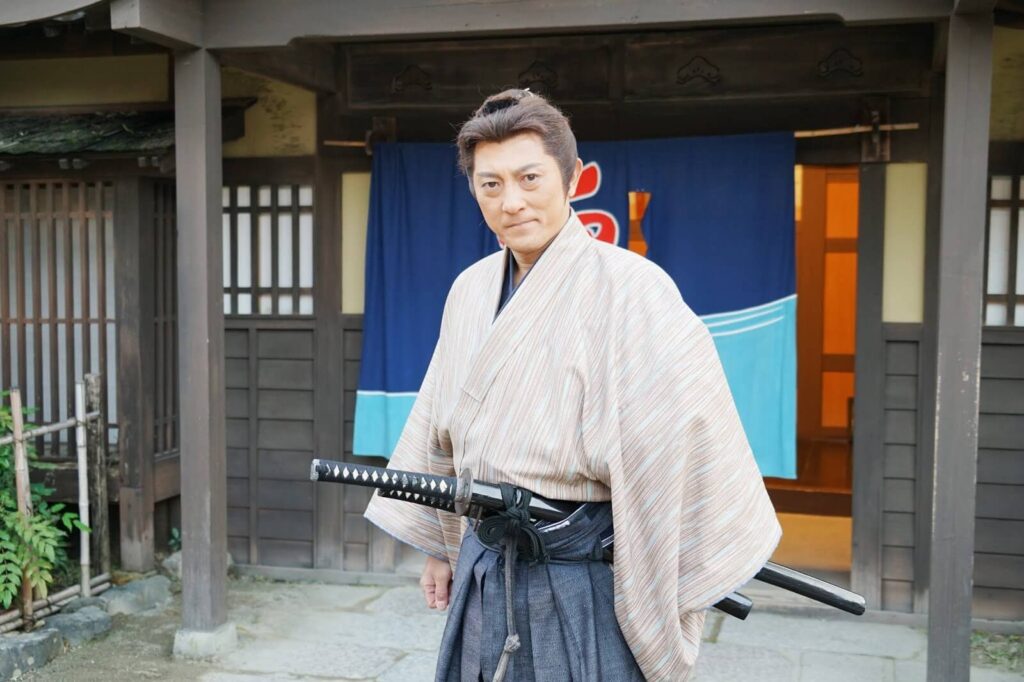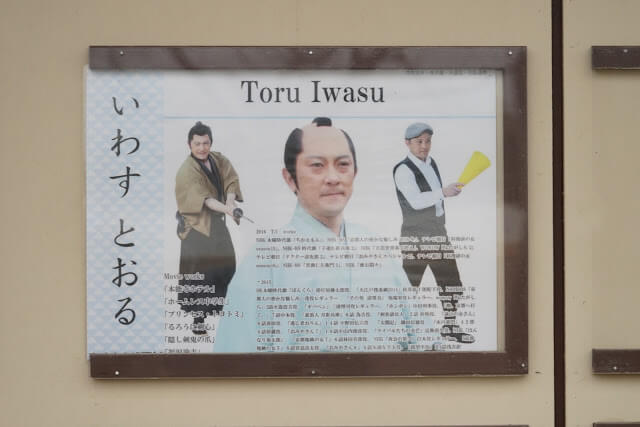 At Toei Kyoto Studio Park, he is often in charge of events such as "Terakoya", "Samurai Course – Sword for Beginners", the role of Toshizo Hijikata or a Ronin in "Samurai Sword Fighting Lesson".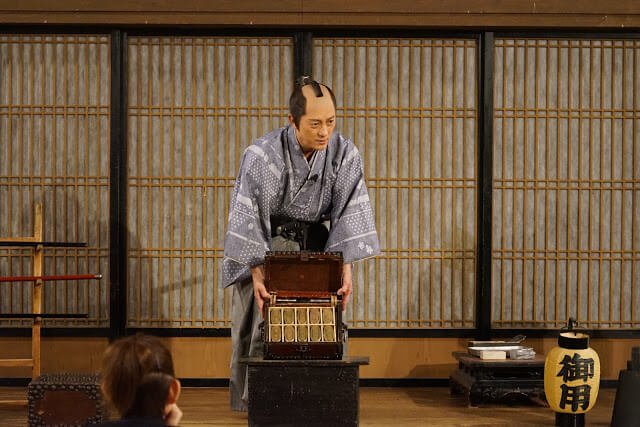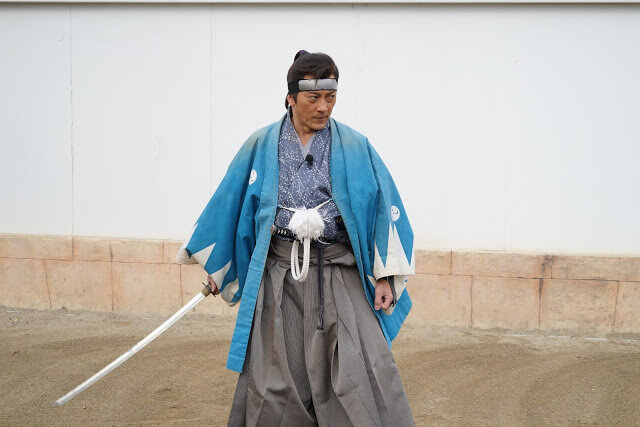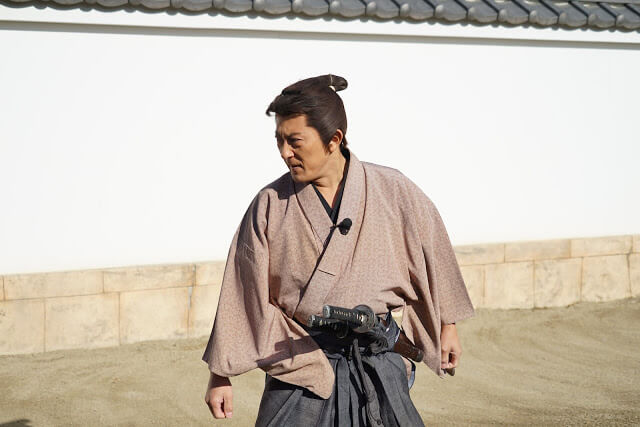 Appearances
<Movies>
"Ask This of Rikyu", "Gokudo no tsumatachi NEO", "Princess Toyotomi", "Yukichi Fukuzawa", "The Hidden Blade", "The Homeless Student"
<Series>
"Sono Otoko, Fukushocho" regular, "Dr. Hikojiro" regular, "Honboshi -Shinri Tokuso Jikenbo" regular, " Obaben : Two Female Lawyers In Kyoto", "Imposter: Ieyasu Tokugawa", "Woman of the Crime Lab", "Kenkaku Shobai: Goroji Ansatsu", NHK "Ooka Echizen", "Onihei gaiden roto ruten", "Devoted Cookbook", "Jumanbun no ichi no guzen", "Nohime", "Ooku", "Hissatsu series", "Shikaku Ukeoinin", "Toyama no Kin-san", "Nogaremono Orin", "Chushingura", "Kyoto Meikyo Annai", "Geisha Detective!", "Omiya-san", "Mito Komon", "Shin on-yado Kawasemi", "Onmitsu Bugyo Asahina", "Zenigata Heiji" etc.
<TV advertisement>
Purpose "Value home" series