Warehouse edition: moulded objects (1) stone wall, stone Buddha
In historical dramas you can often see Jizo (bodhisattva) statues, stone Buddhas and stone castle walls next to the fields or mountain roads. In fact, sometimes they are not made of real stones!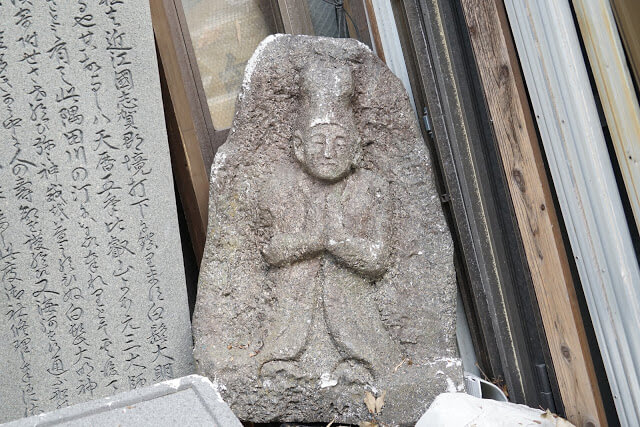 The moulded objects that look like stones are actually made of Styrofoam. Styrofoam is easy to process and transport, so it is suitable for moulded objects used for shooting.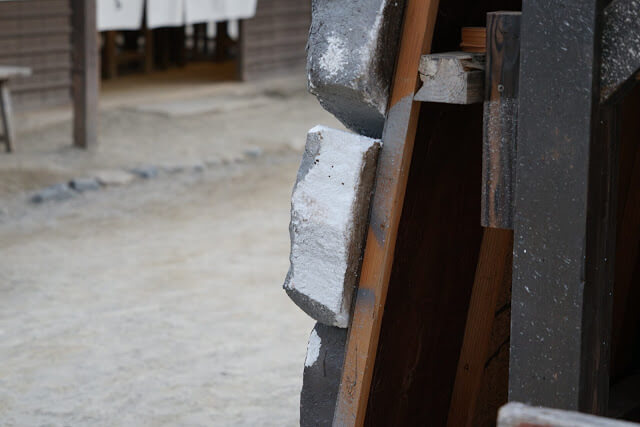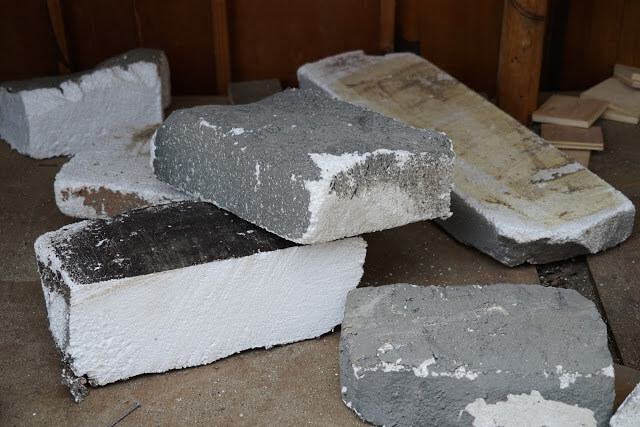 What looks like moss on the surface of a stone is made of either spray or green laver! It is really a good idea!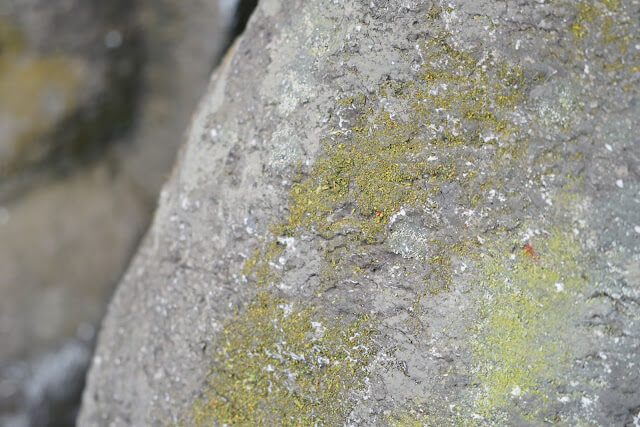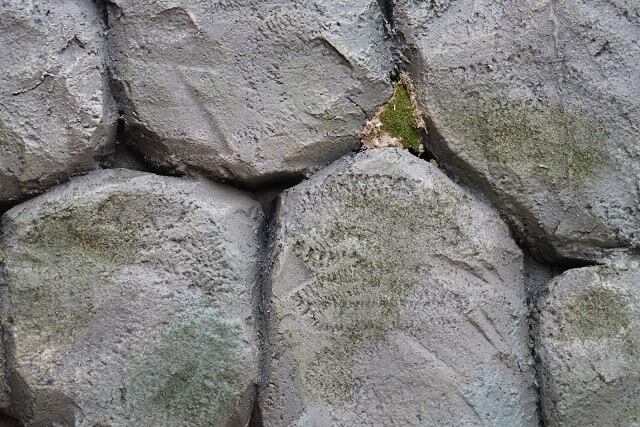 You might view stone objects differently from now on when you see them on TV or in movies.