A new service that lets you dress in Taisho Romanticism style kimonos and stroll through the open set starts! Dress in retro kimonos and ramble through the TOEI Kyoto Studio Park♪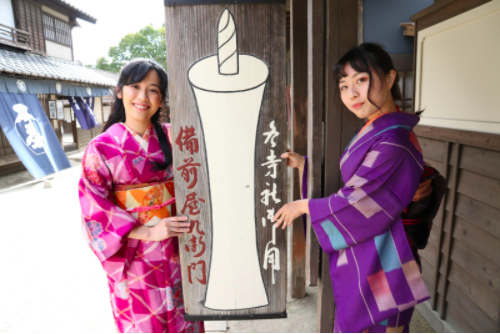 Recently, as animations or films that describe the Taisho era have become the topic of a conversation, the Taisho era also has become a popular theme among films that are filmed at the Studio Park's open set today. Accordingly, with our aim of making you feel as if you became one of the cast, we have planned a time-limited event featuring kimonos from the Taisho era, Antique Kimono Experience. The kimonos that we selected for this event were actually worn by actors during filming, and there are 12 types available. Enjoy your photogenic experience at an open set that reconstructed the streets of old-time Japan including Meiji street.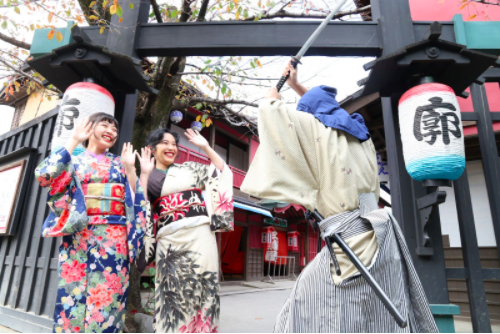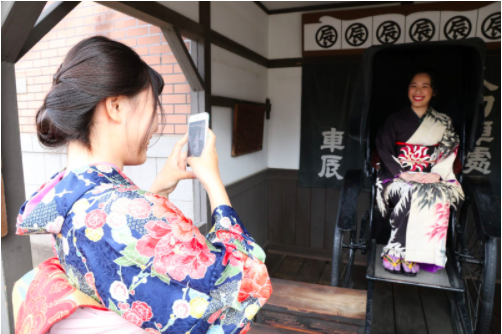 [Taisho Romanticism ~Antique Kimono Experience~ Outline]
〇 Reception desk: TOEI Kyoto Studio Park [Studio Market / Costume Rental Shop]
〇 Selection of costumes: 12 types
〇 Schedule: Saturday, December 26th, 2020 ~ Sunday, March 14th, 2021
〇 Reception hours: 10:00~15:30
〇 Fee: Costume rental & dressing without makeup. 2,800 yen. Stroll through the Studio Park (for 1 hour maximum) included.

<Options>
Point makeup: 2,000 yen
Full makeup: 2,800 yen
Photograph, 2L size: 2,000 yen (Includes the Studio Park's original photo frame)