Kimono has been a famous representation of Japanese culture. Here in Toei Kyoto Studio Park, you will be able to wear it and taste the feeling of a Japanese town girl.
At first, you should go to the Kimono Rental Shop in Studio Market (NO. 14 on the map). Entering the entrance, there is a reception desk where you can choose a course and pay. It costs 2500yen for 60-minute rental. And if you pay another 2000 yen, our stuff will do the traditional Japanese make up for you.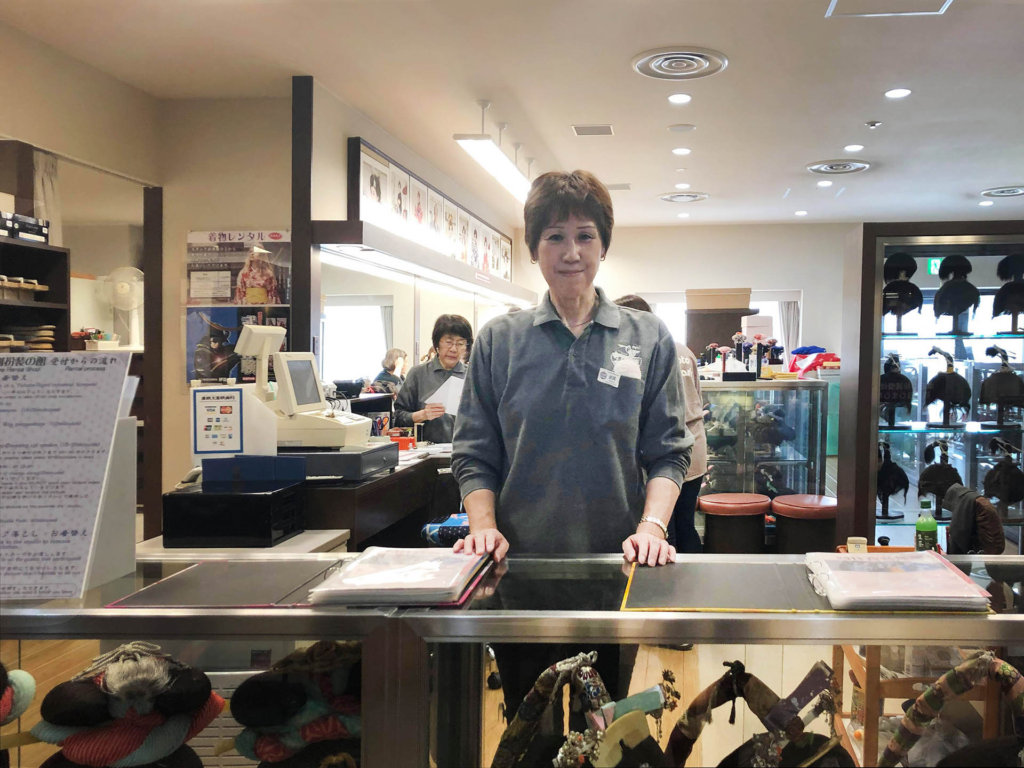 After you decide what you want, go inside to choose a beautiful Kimono outfit you like from a great collection. This gorgeous reddish outfit featuring traditional Japanese decorations and vivid flowers is our staff 's recommendation.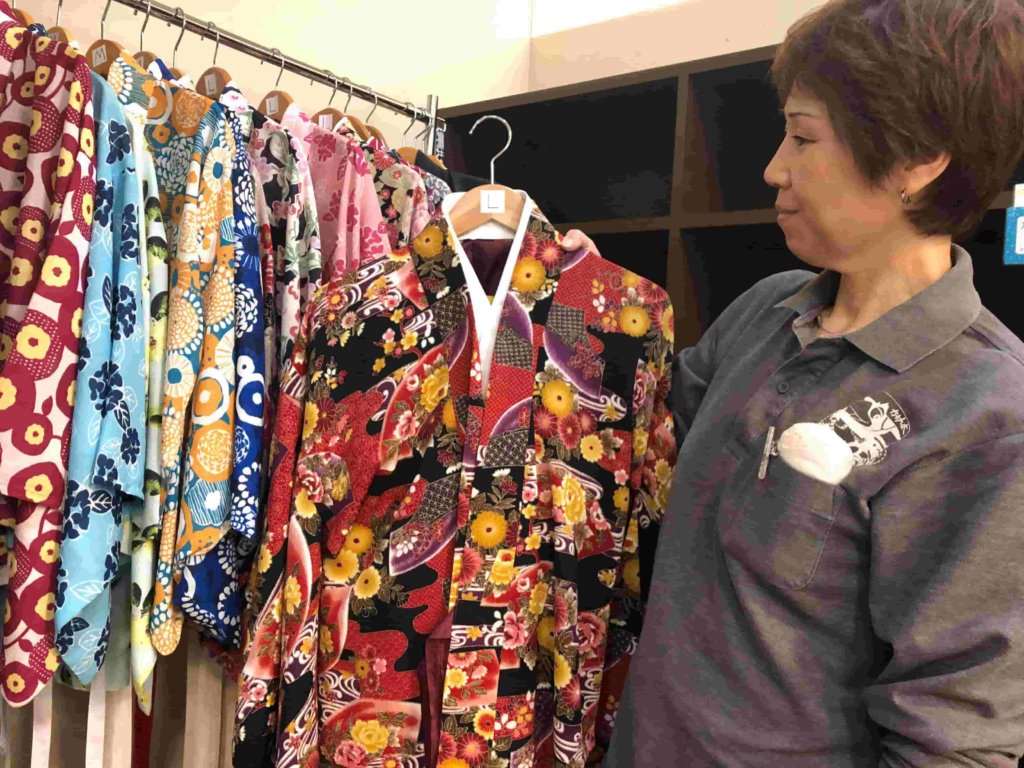 You will wear the kimono with our staff's help like this. Staffs are very accustomed, and it will take less than 5 minutes. If you spend 10 to 15 minutes in total, you can easily transform into an Edo towngirl or samurai. So you don't need to worry about it. I chose one in whitish blue with lemons and yellow flowers on it. It looks so cute and I think it's a good choice for Japanese summer.
By the way, we also have a lot of men's kimono. Isn't it amazing for you to take a couple shot with your lover in Kimono?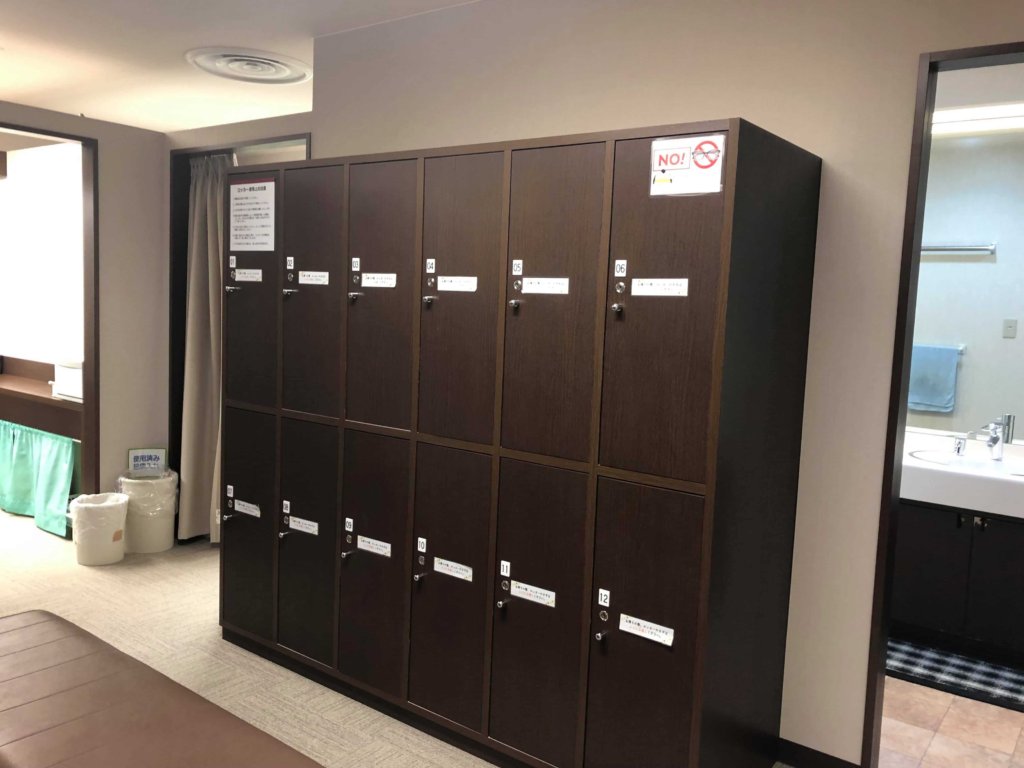 There are lockers in the park, too. You can leave your luggage there and hang around.
If it's a sunny day, it will be a good choice to take a walk around this Edo town. Even on rainy days, you can enjoy a lot with our shows and attractions. But please remember one thing: food or drinks in paid attractions are not allowed. Thanks for your cooperation!
How would you like to try "Rental Kimono"? We are waiting here in the Toei Kyoto Studio Park!