In Toei Kyoto Studio Park, a classic show is being carried out every day. I want to introduce you the recommended ninja show Sasuke.
This show is at the Nakamuraza Theater (Marked No.⑥ on the map) in the open-air set (Edo Town). The show itself is free, you can just come over and enjoy when you have time. The show is performed by top-level actors of Toei, being played three times a day at 11:15, 13:00, and 15:15.
Here is the front entrance of the Nakamuraza Theater. Now, let's get inside!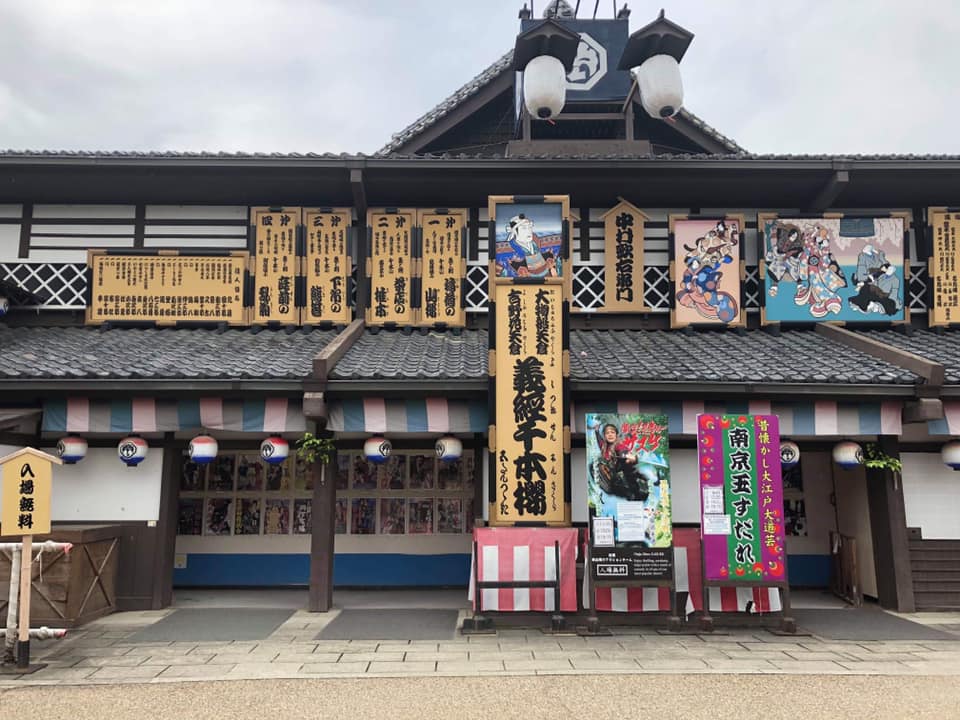 During the show, flash is prohibited. But you can take photographs or videos freely.
Various actors including Sasuke jump off from 2F and run through the whole stage to the hand of audience. What a dramatic one. It even felt like those wild shows in the casino of Las Vegas!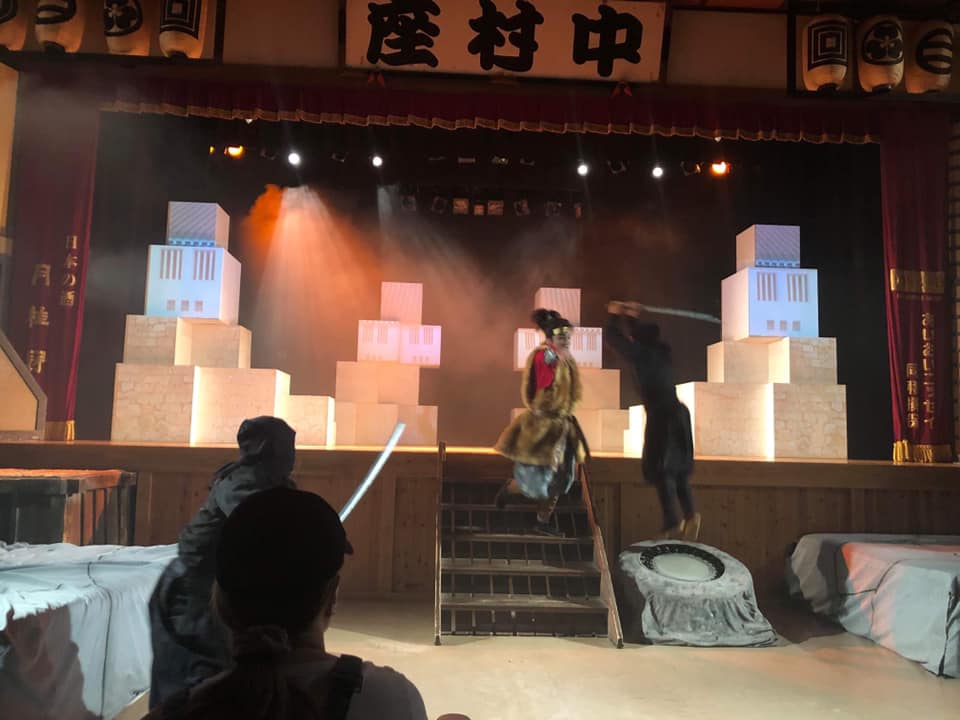 The main character in Sasuke came over to a seat and enjoy the conversation with the audience. When there were many visitors from the foreign countries, some simple English seemed to take it in.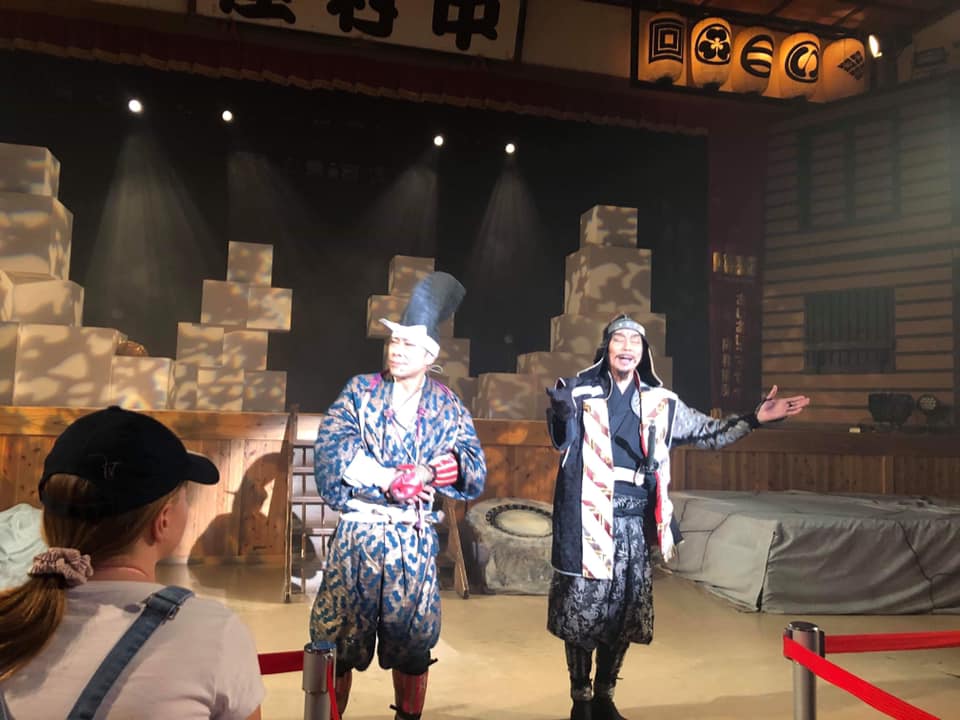 When I visited the theater, half or more of the audience were visitors from foreign countries. Even though they did not understand Japanese, it looked like that they were able to enjoy it a lot.
One of the visitor I interviewed said: "Ninja show is very pleasant even if I do not understand all of the Japanese. And I will also share amazing pictures I took here."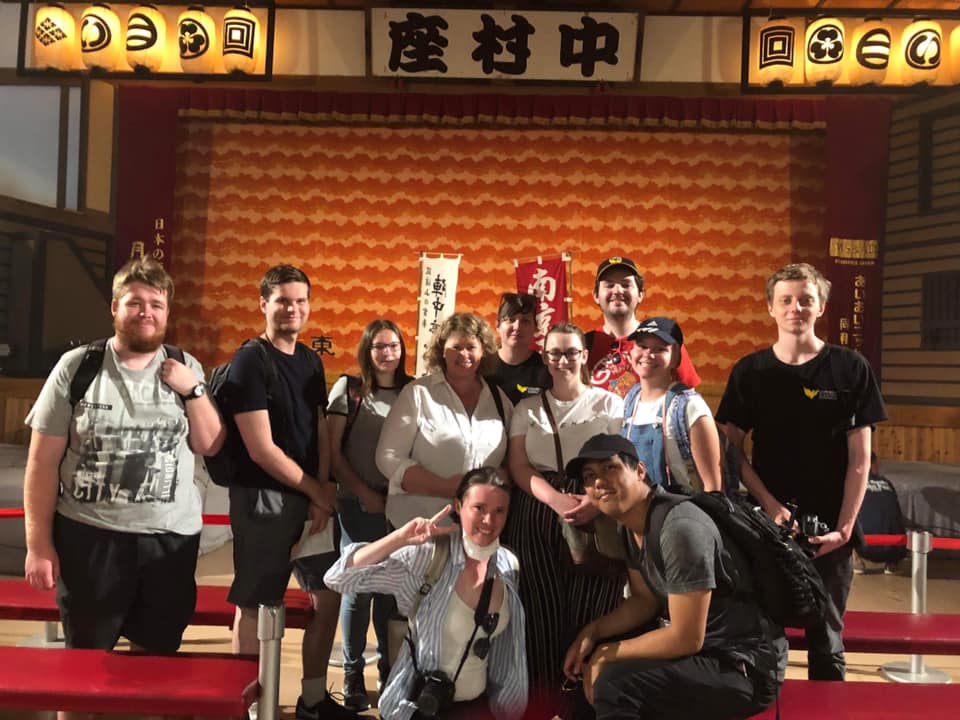 This is how much you can enjoy the show whether you can know Japanese or not! Please come to Toei Kyoto Studio Park and enjoy the Ninja Show!