Hey there! In the Toei Kyoto Studio Park, two brand-new events will be available starting October. These events featuring the famous Oiran who used to be courtesans in the Edo period. They were not only "women of pleasure" or prostitutes but also the entertainers of the highest level in Yoshiwara Yukaku.
Oiran literally means the leader of all flowers, suggesting the special position of them in Japanese culture. And in order to help our visitors have the best of it, we will hold an Oiran Parade at 12:00 and 13:45 on every weekend and holidays.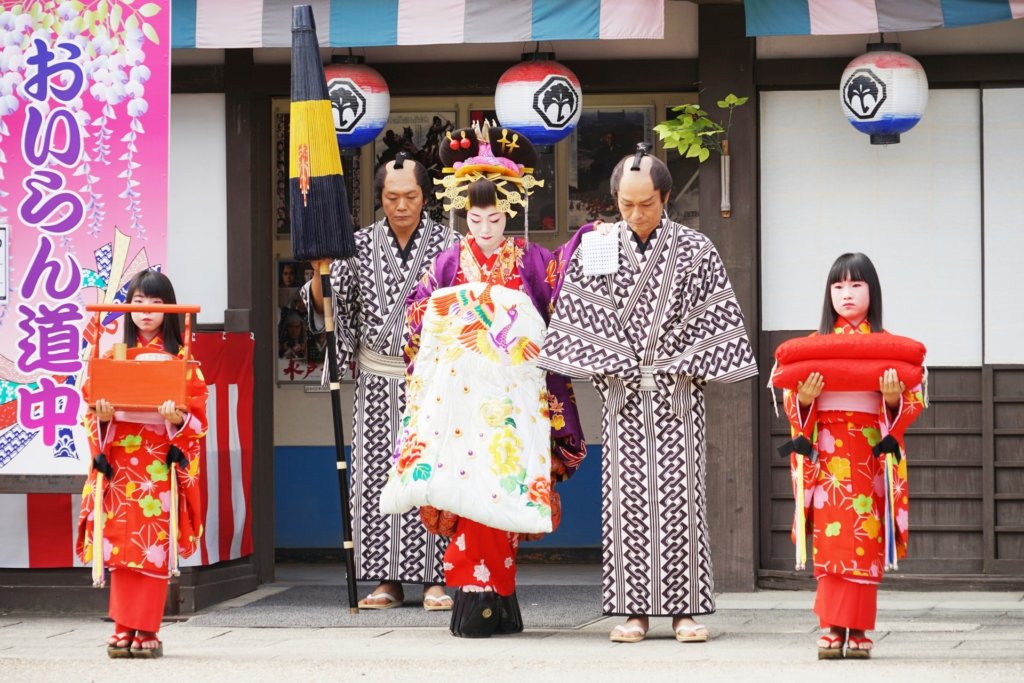 The Oiran Parade will start from Nakamuraza Theater in the center of the park. Oiran will head to the Yoshiwara Street, being escorted by children holding her belonging and men holding umbrella. This is an extraordinary experience you will only be able to get in Japan.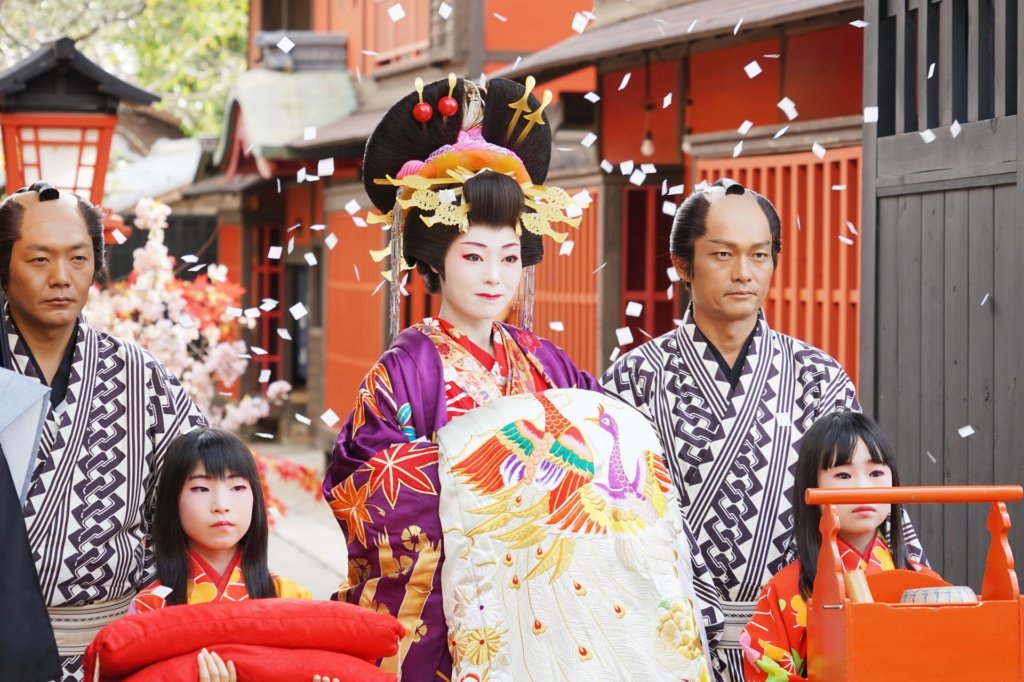 For those who could not visit on weekends or holidays, we also prepared a Oiran Photograph event on every weekday starting at the same time in Yoshiwara Street. You can come earlier to line up because it is really popular and also availability is limited. Photo below is what it looks like when you get there late, that you might miss the chance to take a picture with our gorgeous Oiran.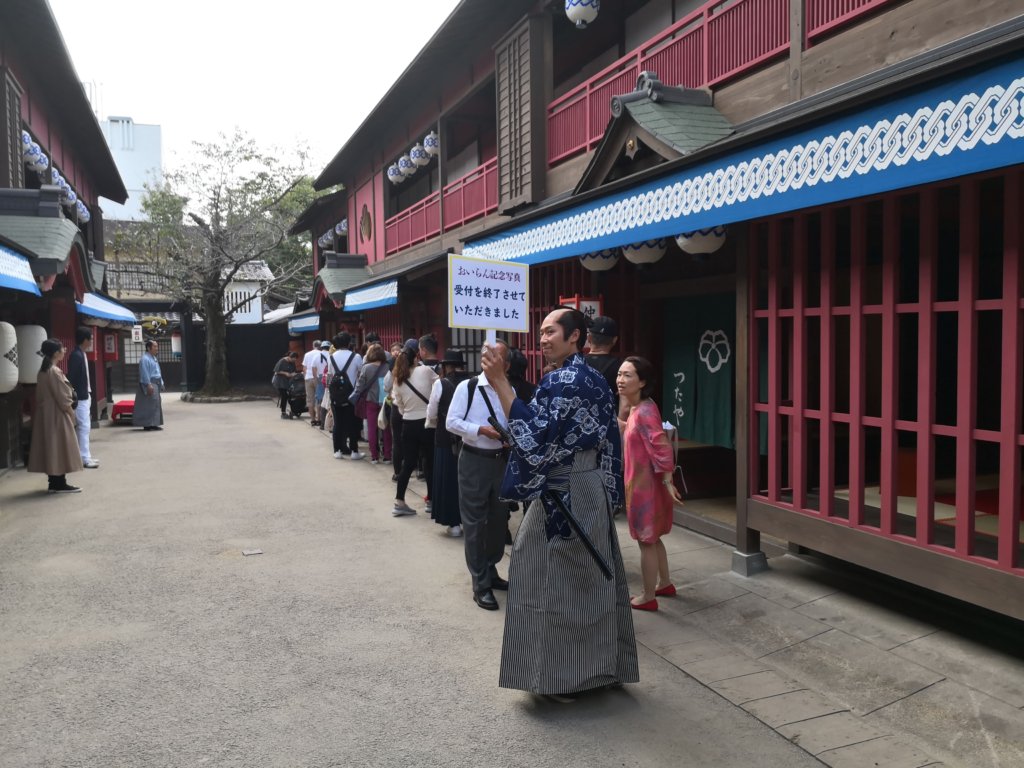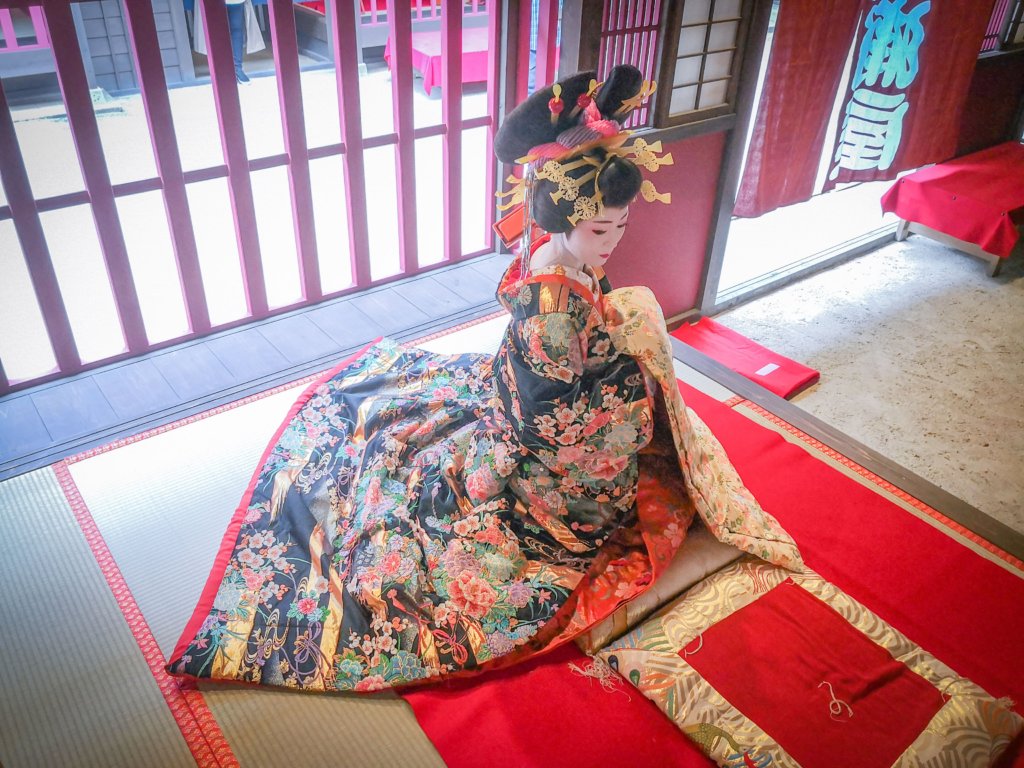 You can take pictures with your own camera, you can also purchase a printed photo in the original frame of Toei Kyoto Studio Park like this. Imagine that a Japanese Oiran dressed up in a gorgeous traditional outfit sitting next to you and you get a photo together, isn't that exciting?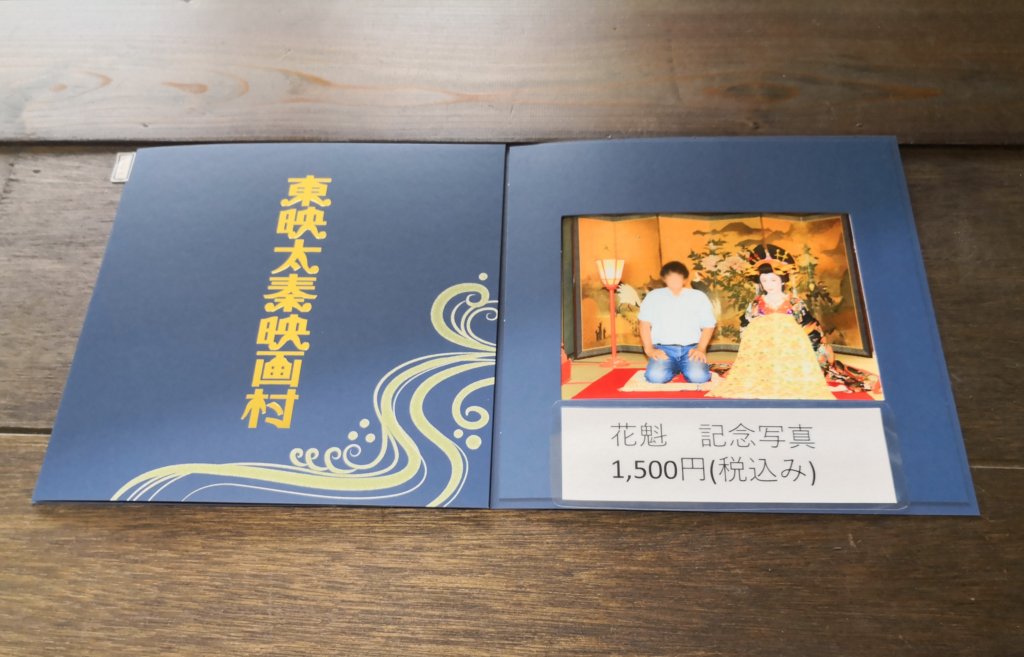 What's more important is that here you really have a rare opportunity, because it is mostly prohibited to take photos of Geikos or Oirans on streets. And other Oiran events where photograph is allowed are really limited. If you are visiting Japan, this is something you truly won't want to miss! Come and visit Toei Kyoto Studio Park.